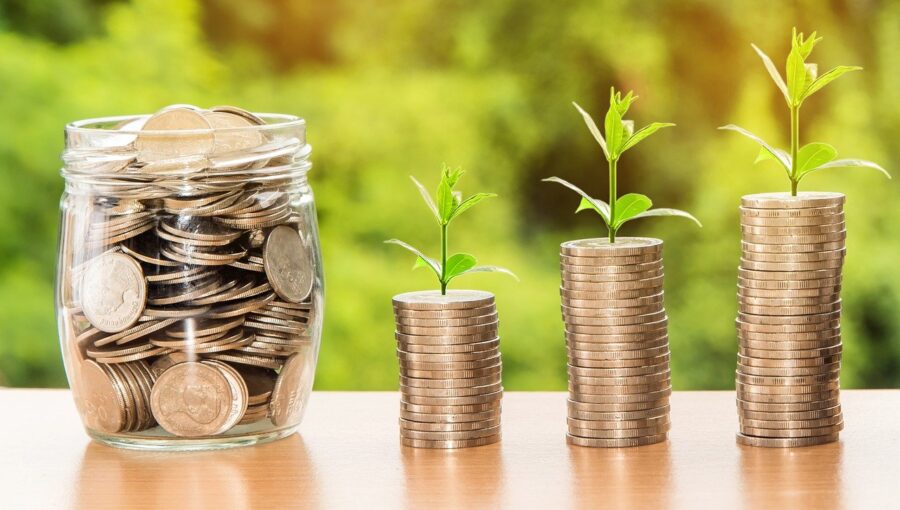 Unable to figure out how to save money from your salary? "A penny saved is a penny earned." You must have heard this phrase earlier. This statement holds valid even today. If you are reading this, you are serious about saving money and you are already on the right track towards your financial wellness. To grow your wealth and to secure your future against contingencies, tips on how to save money can help you save a big chunk of your salary.
Especially in the current times of economic slowdown, saving money for rainy days can be of tremendous help when needed.
Formulating strategies for saving money is one thing and implementing it and sticking to it is another. Not everyone who aims to save money turns out to be successful. However, you can do so by following some intelligent strategies which I am going to talk about.
Check out the video for simple tips on how to save money
How Much Should You Save Each Month
So, speaking in the context of salaried employees, what portion of your post-tax income or take-home salary should you keep aside as a saving? According to financial experts, the general rule of thumb is to keep at least 20 percent of your salary or monthly income as a saving.
If you are at an early stage of your career, say in the mid-20s, to begin with saving at least 10 percent of your salary is a splendid start, gradually, aiming to increase it to 15-20 percent.
As you grow older, your income increases, so do your expenses and financial liabilities. Apart from expenditure on necessities, your children's educational expenses, home loan, medical expenses, health insurance cover for your family and retirement planning are some areas where you will be required to divert your funds. 
To make sure you are saving enough towards your goals, saving at least 30 percent of your post-tax income should be the benchmark. Of course, you can tweak it depending upon your age and circumstances, etc.
Tips On How To Save Money
How often you end up with no money left for saving at the end of the month? Planning your finances requires strategies that can be implemented.
As a youngster, if you have just started your career, you might not have a proper direction to channelize your hard-earned money. Even if you are in your mid-career you might lack proper financial planning.
Take a look at these 17 strategies which might help you on how to save money from your salary.
1. Identify your financial goals and plan accordingly
For proper financial planning, firstly identify your financial goals and then identify how much you need to save for the same in a certain time frame. Remember, to set achievable goals for successful financial planning. Setting unrealistic goals will lead you nowhere and will end up making you feel financially insecure and stressed out.
2. Set a fixed allocated amount aside
When saving is your priority, your "monthly salary minus savings equal to expenses" should be the rule to follow and not vice-versa.
So, 'pay yourself first', each month towards your financial goal as a reward for your hard work, before spending it on other purposes. Once the fixed amount is set aside as savings, manage your household expenses with what is left.  
3. If possible, automate your savings
Now that you have decided to go for compulsory saving each month, it is better to get it automated by transferring at least 20 percent of the amount to your Saving or Investment accounts. Through a systematic investment plan, you will not only earn interest on your savings but also help you maintain regularity.
When your money is less accessible, you will not find it convenient to spend, and hence, less likely to spend right away.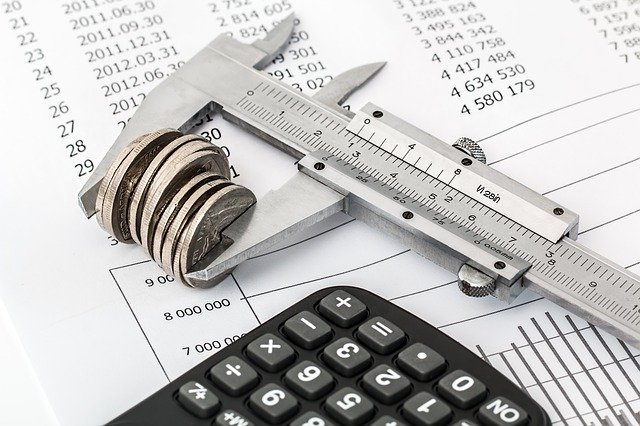 Keeping a track of your expenses, and controlling them, will help you manage your money better and save more.  
Prepare a checklist of all the mandatory expenses like house rent, utility bills, school and tuition fees of your kids, etc. Identify your needs and wants and create a balance between them.
It is beneficial to maintain a monthly budget and stick to it, as it will help you keep a check on overspending.   
If you have been struggling so far to save money, then planning your monthly budget will help you find out the areas in which you can reduce your expenses save some extra cash.  
5. Keep a check on overspending
While preparing your monthly budget, apart from household expenses, allocate some extra amount for miscellaneous expenses. Doing so will help you meet the contingency, if there is any.
If the amount remains unused by the end of the month, you can, unhesitatingly, use that money for your personal or recreational purposes without impacting your monthly budget. Consequently, it will keep you from overspending and pacify your shopping temptations as well.  
6. Look for discounts and coupons while shopping
Cracking a good deal while shopping makes you feel as much euphoric, as it leaves you with some extra bucks to save as well.
If you are planning to buy or replace a household goods like furniture, home appliances, etc, that requires huge investments, then unless it is an absolute necessity, hold on to your temptation till you find a better deal which offers you benefits like discounts, free service, additional warranty, etc.
If you already have in the pipeline to make a purchase in the coming months, which might require a significant investment, then start saving from now.
Keep aside a petty amount dedicated for the same, each month. This will make it easy on your pocket as well as help you avoid making a big hole in your savings.
Even while shopping for groceries, compare the prices on different online stores before making a purchase decision to save some additional money.
These simple tips on how to save money will go a long way in helping you save money.
7. Wait for seasonal and festive offers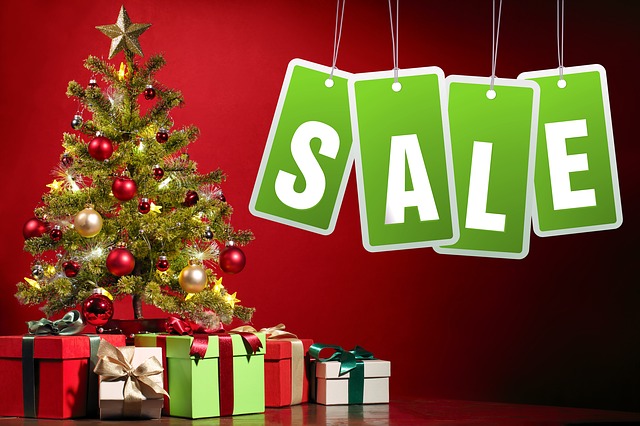 If you are living in a country with diverse climatic conditions, you can easily take the advantage of seasonal discounts to save money.
Many shopping outlets and online stores offer heavy discounts as a seasonal sale or clearance sale. For example, during winters, you are likely to get heavy discounts on items like air conditioners and refrigerators, and nevertheless, you may get exciting offers on water heaters and woolen clothes during summers.
Similarly, during festive seasons like Diwali and New Year, they might come up with tempting offers on various products.
Wait for the 'festive bonanzas' and 'seasonal discounts', which might offer you a heavy discount, or "grab a deal before it's gone" type of sale offer. Various popular online shopping giants like Amazon and Flipkart offer such pocket-friendly deals and can save you a substantial amount.
Buy items in bulk, that are of everyday use or that you use regularly. Check for the items which have a longer shelf life and buy larger packs instead of small ones. Buying larger packs in bulk will not only save you money but will also reduce the need to visit stores frequently, and hence, less impulsive buying. Another valuable tip on how to save money.
Go shopping with a list of items you need. This will refrain you from impulse buying, and overspending on unnecessary items, which you might not even require.
Use payment wallets like Paytm, Freecharge, PayU, Mobikwik, etc,  which provide you with additional discounts on shopping and cashback offers on online transactions.
9. Pick a Zero interest EMI option offered by the banks
If there is an urgency to purchase  something while your pocket is not allowing you to do so, you can opt for EMI options offered by your bank. But make sure you opt-in only for the zero interest EMI option, as it will not add more to your expenses.
Also, be sure not to make it a habit of purchasing on installments or credit cards out of temptation. You should use credit cards to the minimum, as it may add more burden to your financial commitments.
Untimely payment of utility bills, credit card payments, loan payments, etc, levy a huge penalty. Late fees are unnecessary expenses, usually caused due to lacking in systematic planning. If you are often missing out on payments, install an app to remind you or opt for auto payment.
11. Never forget to claim tax benefit or rebate 
A huge part of your salary goes into paying taxes. Nonetheless, the government provides you with various options through which you can claim a tax benefit or get a rebate on your tax liability. Never forget to claim such benefits, as it will help you in saving a significant amount of your salary.   
12. Make your home energy-efficient
Make your home energy efficient by investing in energy-efficient home appliances and electrical fittings. Switch off all the electrical appliances and fixtures when not in use. Don't forget to replace all the lights with energy-efficient LEDs to save energy and money in terms of reduced electricity bills.
13. Minimize your fuel expenses by car-pooling
An optimal idea to save on your fuel expenses is by car-pooling. If your colleagues happen to be residing nearby and your working time schedule match, then car-pooling is the best option I can think of to minimize your commuting expenses.
Besides, you can opt for work from home option too (if applicable), to avoid fuel expenditure.
14. Find low-cost entertainment ideas
Keeping a check on your subscriptions to various entertainment apps like Netflix, amazon prime, etc is another way to slash your bills and save money. Too many apps sometimes go unutilized and lead to wastage of money. Compare the subscription prices of various apps and the discount offered on long term plans, before narrowing it down to fewer apps for better utilization.
Alternatively, you can consider other options for entertainment like outdoor sports, hosting game nights, or having potluck dinners instead of expensive dinners at restaurants.
15. Make your debts less expensive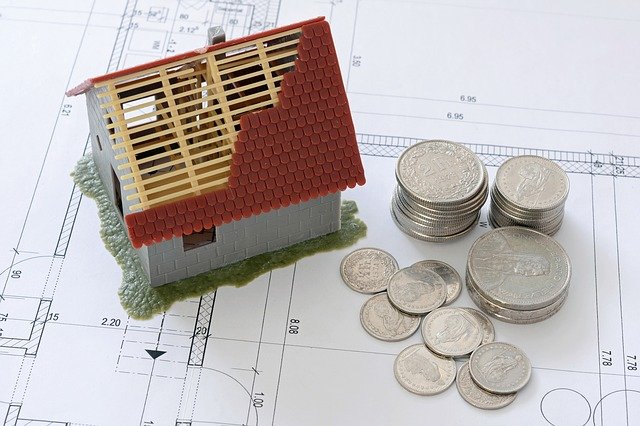 If you own a home and have been repaying a home loan for the same, you could seek into refinancing your mortgage with other banks to a lower interest rate. Home loans are usually of longer tenure and the amount of interest charged on it is also massive. Refinancing your mortgage at a lower interest rate will make a huge difference in saving money from your salary, not only in the short-run but also in the long run.
16. Earn money from other sources
If you are falling short of your saving goals, maybe it's time to look for alternatives to earn more. You can save money in two ways; either you earn more or spend less. The best way is to do both. Reach out new ways to earn additional income like giving online trainings, teaching a skill, or monetizing your hobbies.
17. Save your salary bonuses and increments
It is often tempting to simply spend it if you have additional cash with you. Just because you gained more, doesn't mean you have to spend more! Invest your salary bonuses and increments in lucrative saving schemes to reach your saving goals or pay off your loan to reduce your financial burden.
You save money intending to secure your future and to deal with emergencies of life.
Keeping a track of your monthly expenses and choosing to spend wisely can go a long way in helping you save effectively.
Prioritize your savings by automating it, saving least 20-30 percent of your take-home salary and eliminating  the things that don't matter, to reduce expenses.
To save money you don't have to live frugally; simply be creative in finding ways to spend less and save more. 
Hope, these tips on how to save money helped in chalking out a money saving plan for yourself.
Have you established a saving habit yet? If not, the best time to do so is NOW!
You might also like to read!
Krishna is a Management graduate in Human Resource. She is an avid reader, knowledge seeker, and an adoring mother of two lovely kids.