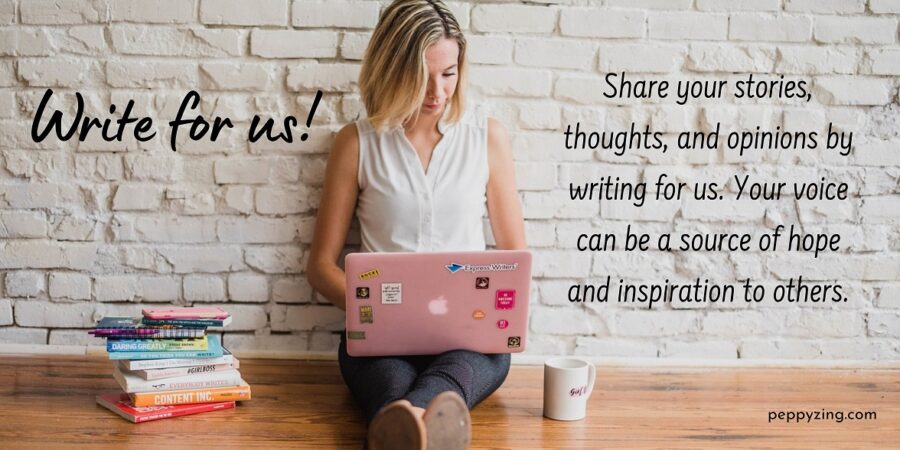 Are you among those who are bubbling to share your thoughts, opinions, and stories with others? If you have a flair for writing and are looking to start somewhere, then this might be the place for you to showcase your talent.
If you are already into your blogging journey, then you can use this platform as a guest blogger. This will provide an opportunity to build a new relationship with each other and reach out to new audiences.
We are looking for writers who can contribute fresh content to our lifestyle and parenting blog – peppyzing.com. Whether your story is about personal well-being, parenthood, womanhood, relationships, joys, and struggles of life, this is the place to write about it. Share your stories, knowledge, and experiences by writing for us. Your voice can be a source of hope and inspiration to others.
Submit a guest post and let us grow together!
Please note: Your article will undergo editorial review before publishing. We intend to provide you constructive inputs so that you can come up with something fresh and original. Do refrain from sending copied content or "slightly modified" content.
What do you get by blogging for PeppyZing?
You get a fresh audience by guest blogging with us.
You get full credit for your work and retain the rights to your articles.
Author's box introduction and a back-link to your website/blog in it. (For professional bloggers)
One contextual back-link to your site in the body of the article (No spamming).
We will share your article on our social media pages for wider visibility.
Please note it is not a paid program. 
What type of articles are preferred?
Broadly speaking, all articles that provide the readers some insight, and offer some values are considered suitable.
Here are some examples-
Articles that solve a problem or answer a question of the reader.
Thought-provoking and inspirational articles.
Informative articles that are helpfully related to people's lifestyle – health, diet, parenting, relationships, finance, etc.
Real-life stories worth sharing that are bound to inspire others (no self-promotion and marketing please!)
Any product review based on first-hand experience.
If you have any other relevant concept, write to us with the concept and outline to check with us at –

[email protected]
Be a part of this fast-growing lifestyle & parenting blog and be part of PeppyZing's community.
If you have any further query reach out to us here or write to us at [email protected].