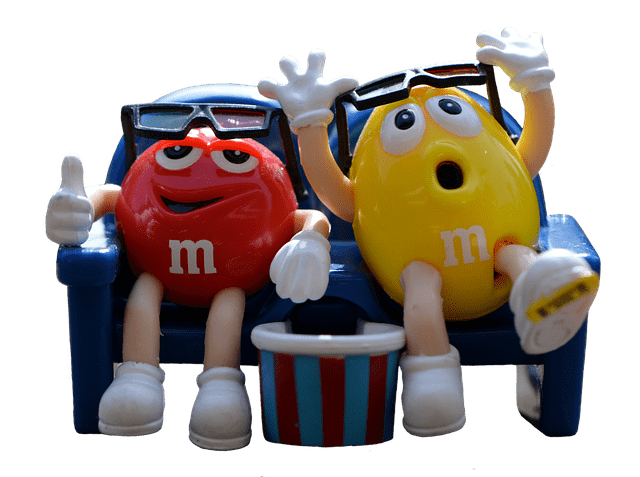 It's a movie time! Are you hunting to binge on some awesome movies for you and your kids? Well here is the list of best-animated movies for kids, which I am sure they are going to love it.
As parents, you would like your kids to watch age-appropriate movies. Therefore, I have researched extensively on age suitability, before presenting you the list of animated movies for kids, so that you can make the correct choice for your kids. It will not only keep your children entertained but, simultaneously, educate them on moral and educational values too.
These movies are specially handpicked for your kids, who are of age 5+ and have also included the MPAA ratings for your reference.
Motion Picture Association of America (MPAA) rating system is used in the United States of America, which tells you about the suitability of the content of the movie for certain audiences. These ratings will help you decide on which movie your kids should watch, and which one may not be suitable for them.
Given below are the symbols and their interpretation.
G – General Audiences. All ages admitted.
PG – Parental Guidance Suggested. Some material may not be suitable for children.
PG-13 – Parents Strongly Cautioned. Some material may be inappropriate for children under 13. Parents are urged to be cautious.
R – Restricted. Under 17 requires accompanying parent or adult guardian.
NC – 17 – No one 17 and under admitted.
10 Best Animated Movies For Kids
It's so much fun watching movies with your family. Whether you are in the mood for a comedy or adventure, there is something for everyone. Here is the list of best animated movies of all time for kids.
  MPAA Rating: G      Age: 5+
Nemo, a cute and lovable young clown fish, yearns to explore the world on his own. When Nemo stretches his fins a bit too far, Marlin's worst fears come true, and Nemo gets captured by a diver and sent to the aquarium. Marlin, an overprotective single father, sets out on a daring mission, willing to go to any extent, in search of his son. Meanwhile, Nemo tries to save himself from the dangers of the sea. On the way to find his way home, he also meets Dory, a humorous bluefish, who suffers from short-term memory loss.
"Finding Nemo" is a touching movie, and even after more than a decade of its release, it holds a special place in the hearts of the kids.
2. The 'Toy Story' series
   MPAA Rating: G     Age: 5+
The movie 'Toy Story' is about young Andy and his toys, which come to life. Bo Peep the shepherdess, Rex the dinosaur, Mr. Potato Head, Hamm the piggy bank and Slinky Dog – Andy's toys, fear that they will be replaced, with the new toys from the birthday. Woody, a cowboy doll, believes his position jeopardized when Andy's parents get him a fancy spaceman, Buzz Lightyear, on his birthday. Woody, once Andy's favorite toy, gets jealous of Buzz Lightyear and hatches a plan to get rid of the buzz.
When Andy's family moves to a new house, Woody and Buzz must escape the clutches of maladjusted neighbor Sid Phillips and reunite with their boy.
Watch the other three series of 'Toy Story' as well and enjoy the thrilling adventure of their world.
   MPAA Rating: G     Age: 5+
Wall- E is the last robot left on the inhabitable, deserted earth, to clean up the garbage. He spends his days compressing the garbage. Wall-E gives us a view of the Earth in 2805, over-run with garbage and devoid of humans, the consequence of years of environmental degradation, and thoughtless consumerism. One day, EVE, a sleek and dangerous robot, is sent to Earth to find proof that life is once again sustainable. WALL-E falls in love with EVE.
The movie comes along with a message for kids. It gives them a vision of what the earth could become if we do not take care of it.
  MPAA Rating: PG    Age: 6+
This film tells us a story of a strong-willed girl, Moana, daughter of the chief of a Polynesian village. When the plants and the fish on her island start dying due to blight, Moana embarks on a journey to return the heart of goddess Te Fitti from Maui, a demigod.
The adventurous teenager sails out on a daring mission to save her people. During her journey, Moana meets the once-mighty demigod Maui, and together, they sail across the open ocean on an action-packed voyage, encountering enormous monsters and impossible odds.
  MPAA Rating: G     Age: 6+
The Lion King is an animated musical drama film produced by Walt Disney Feature Animation and released by Walt Disney Pictures.
The story of the movie rotates around a young lion, Simba. Simba's wicked uncle, Scar, plots to get the father and son killed in a stampede of wildebeests. While Simba manages to escape, his father gets killed. Simba is forced to leave the Pride Lands after his father Mufasa is murdered. Years later, he returns as a young lion to reclaim his throne with the help of his friends Timon and Pumbaa.
  MPAA Rating: G      Age: 5+
Monsters Inc. is the largest monster factory, where the monsters are trained to scare the kids. Monsters Inc. specializes in fueling their world with the screams of human children. Sullivan and Mike are best friends and are the top scarers working at the Monsters, Inc. However, their lives turn upside down, are hugely disrupted when a human girl enters their world and things start going wrong.
  MPAA Rating: PG    Age: 6+
Kungfu Panda is a story of the laziest panda Po, who secretly dreams of becoming a Kungfu warrior. Unexpectedly, the most unathletic inhabitant in the valley gets chosen as a village's defender. Po's dreams become reality when he joins the world of Kung Fu and studies alongside, the legendary Kungfu aces – Tigress, Crane, Mantis, Viper, and Monkey — under the leadership of their guru, Master Shifu. As a powerful Dragon Warrior, Po and his team of furious five must protect the ancient hometown from the vindictive snow-leopard, Tai Lung.
  MPAA Rating: PG    Age: 6+
This is a story of a green ogre named 'Shrek', who lives alone in the woods in a far away swamp. Suddenly, his swamp gets invaded by some unusual fairy tale characters. They were all banished from their kingdom by the king, Lord Farquaad. Shrek embarks on a journey with a donkey to rescue Princess Fiona, whom Farquaad intends to marry, from a vile lord, as a deal to regain the control of his swamp in return.
 MPAA Rating: PG     Age: 6+
The beautiful Snow Queen Elsa has an extraordinary power to create ice and snow. After lifting the dreadful curse of eternal winter in Frozen (2013), Queen Elsa now rules the kingdom of Arendelle, living a happy life with her sister, Princess Anna. No matter how happy she is, Elsa finds herself, unsettled. A melodious voice that only Elsa can hear, calls out to her, inviting her to the mystical enchanted forest, beyond her kingdom.
Elsa, along with Anna, Kristoff, Olaf, and Sven, summons up the courage to follow the voice into the unknown – an adventure that turns into a journey of self-discovery.
10. The Lego Movie (2014)
  MPAA Rating: PG    Age: 6+
The LEGO Movie is a 3D animated film that follows the lead character, Emmet, an ordinary LEGO figurine, is mistakenly identified as an extra 'ordinary being' and the key to saving the Lego Universe. Emmet and his friends are on a mission to stop an evil tyrant, Lord Business's plans to conquer the world. Unfortunately, Emmet, a construction worker, is unprepared for such a task and has a long way to go before he succeeds in saving the world.
  MPAA Rating: PG    Age: 6+
Carl Fredrickson, a balloon salesman, is set out to fulfill his dream to the wilds of South America and complete a promise made to his late wife, Ellie. Tying thousands of balloons to his house, he flies away to the South American wilderness. All is fine until Carl discovers, he has the company of an overly enthusiastic Boy Scout named Russell.
Despite having an emotional beginning, Carl, and Russell, give us a healing and humorous adventure.
You might also like to read
Krishna is a Management graduate in Human Resource. She is an avid reader, knowledge seeker, and an adoring mother of two lovely kids.