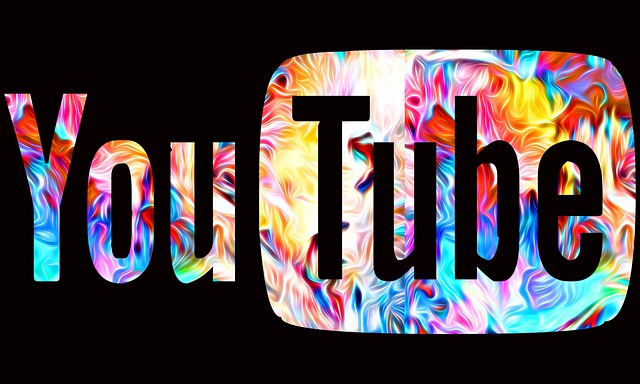 It is undeniable that YouTube has become a powerful and endless source of entertainment for people. Not only for entertainment, but YouTube is also being widely accessed and known for its informational and learning content for kids and adults as well. More than TV programs, people are accessing platforms like YouTube for their entertainment.   Since your children are more tech-savvy than ever, they might be accessing various channels and likely to be exposed to diverse content, YouTube can be a fantastic learning resource that – teach, entertain and enlighten, your kids. These YouTube Channels for kids will not only keep them entertained but will help them learn too.
However, as a parent, I would advise you to:
Keep a check on your kids' screen time, as excessive exposure to digital devices, can lead to various impacts, on their health, both physical and mental.
Change your internet settings and use parental control to regulate your kids' screen time.
Always search for age-appropriate content before allowing your kids to watch videos.
Educational YouTube Channels For Kids
While it has channels for almost everything, finding YouTube channels for kids that are educational, entertaining, and age-appropriate to watch for your children can be challenging.
To simplify your search for the best YouTube channels for kids, I have narrowed down some of them for you, which will keep your children so entertained, that they won't realize they are learning.
1. National Geography Kids
National Geographic Kids channel makes it fun for your kids to learn, and explore the world through wild and weird videos! Series of videos from "Explorer Academy", "Things you wanna know", and "Weird But True" becomes an awesome destination for curious kids like yours to explore. Videos featuring underwater life, amusing pets, fun science, and videos on geography and facts about planets turns your kids' viewing experience even more interesting and exciting. So, let your kids pick a topic and start watching! National Geography Kids
Best for age group: 6+ years
TED-Ed consists of educational editions created by the same TED Foundation that brings us TED Talks. The animated, educational content challenges young viewers to think out of the box. The captivating animation and the content of the videos will not only keep your kids entertained but will also expand their knowledge on various topics. Not only that, the videos that ask the viewers to solve riddles, is an effective stimulation for your kids to use their brainpower.
Some video series like "Questions No One Knows The Answers To", on the channel is well suited for older children, as a few of the topics might be too abstract for the younger kids to comprehend. TED-ED
Best for age group: 6+ years
3. Blippi – Educational Videos For Kids
Blippi, a character in the videos, lets your kids explore the wonderful world by providing them new information. Blippi loves singing, dancing, playing and, visiting different places like the zoo and the children's museum. His curiosity to explore, engage your children, and help them learn.
I watched the channel with my daughter to find, there are so many exciting things to explore and learn. The videos are not only entertaining, but it also makes your kids aware of topics like, "What does a baker do?", "How does a recycling truck work?", information on colors, different types of animals, and so on. It is an excellent channel to feed your kids' curiosity while they learn about animals, the natural world, vehicles, and so much more. Blippi
Best for age group: 4 – 8 years
Sesame Street, a YouTube channel that lets your kids explore Elmo's world. Yes, the same old adorable muppet of Sesame Street, who has taught kids alphabets for many years and is now on the internet. Besides, you will also find many more characters like Big Bird, Cookie Monster, Bert, and Ernie along with Elmo.
Murray Monster has his series of videos that exhibit children participating in fun science experiments, whereas, Elmo and Cookie Monster star in "Monster Fixers,". It is a series about fixing everything from Humpty Dumpty's broken shell to Little Bo-Peep's broken fence. Sesame Street
Best for age group: Preschool – 5years
ChuChu TV is designed for your preschool kids to engage them through cheerful nursery rhymes and educational songs with beautiful animations. With more than 43 million subscribers, Chu Chu TV is one of the most popular YouTube channels for kids. Apart from English, ChuChu TV is also available in many languages on YouTube like Spanish, Portuguese, French, Hindi, Tamil, Bangla, and Telugu.
The characters – Baby Taku, ChuChu & Friends sing and dance to popular nursery rhymes and teach your kids shapes, colors, numbers, and a lot more, that a preschool kid would love to know about. The videos also have contents that teach moral values to your little ones. It's a joy to watch such videos with your kids. ChuChu TV
Best for the age group: Preschool – 6 years
"Alphablocks" is yet another YouTube channel, a fun way for your kids to learn about alphabets and words. Alphablocks are a set of 26 animated alphabet blocks that teach your kids phonics and reading. My 4-year-old nephew learned about phonetics and could read words watching this. The videos not only talk about letters and words but also helps your kids associate those words with different concepts like weather, color, festivals, etc., a fun way to learn about alphabets and words. It is also a superb way to learn how to read.
Built on a foundation of key phonic skills, Alphablocks is an excellent YouTube channel for kids to learn how to read and spell in English, through games and stories. Alphablocks
Best for age group: Preschool – 6 years
The Brain Scoop is a YouTube channel that focuses on engaging older kids. Hosted by Emily Graslie, the chief curiosity correspondent of Chicago's Field Museum of Natural History, The Brain Scoop explores museums and science laboratories and the peek behind the scenes of the operations of the same.
The content of the videos is geared towards generating interest and curiosity in your kids, to know about Earth science, nature, animals, and the environment. However, check out the video description before watching, as some episodes might contain viewer discretion warnings. Nevertheless, The Brain Scoop is a perfect source of entertainment as well as learning. The Brain Scoop
Best for age group: 8+ year
Mother Goose Club channel is the perfect destination for the pre-school kids.  The channel fosters joyful learning and has carefully crafted the content for children, parents, and teachers. The vast library of content includes classic nursery rhymes, songs, and colorful videos, designed to reach every type of learner.
The Mother Goose Club's six colorful characters make the nursery rhymes and songs, super exciting for your toddler. What fun to watch your little one dance, clap, and sing along! Mother Goose Club
Best for age group: Preschool kids
Let your child learn and explore through song and nursery rhymes with Super Simple Songs! The content created by the team of educators includes some most popular songs on YouTube to sing and dance along with. These beautifully animated songs with stories are perfect for your kids to keep them entertained and engaged and the lullabies to put your child off to sleep.
With 26 million subscribers and more than 500 videos on the channel speaks about its popularity among the viewers. Relish the musical adventure! Super Simple Songs
Best for age group: 2 – 4 years
Peekaboo Kids, another YouTube channel specially designed for your kids to explore the world of Educational Videos, Phonics songs, Classic English songs, and much more! With colorful animation, Dr. Binocs takes you to the world of imagination and learning which caters to your kids' inquisitiveness to know the answers to "What if the sun disappeared?" to "What if a whale swallows you?"
Come and join Dr. Binocs on Peekaboo Kidz, an excellent source of entertainment and learning, to feed your kids' curiosities. Peekaboo Kidz
Best for age group: preschool- 6years
While your kids might be interested in exploring various types of content that is accessible in a click, it calls for more vigilance on your part, to ensure that your kids watch only what is appropriate for them.
 I hope, the carefully curated list of YouTube channels for your kids helped.
You Might also like to read
Krishna is a Management graduate in Human Resource. She is an avid reader, knowledge seeker, and an adoring mother of two lovely kids.