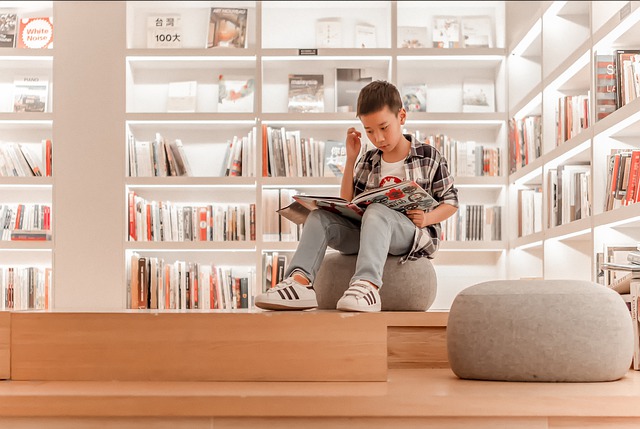 Initial years of learning are crucial for your child's intellectual development. Kids are curious to know about anything and everything. To satisfy their curiosity, you must give them appropriate answers to their queries. An encyclopedia for kids, with fascinating facts, can help enormously feed the curiosity of your child. To make it easy for you, I have created a list of encyclopedia for kids that provides you with popular options to choose from.
Disclosure: This post may contain affiliate links, which means we may earn a commission if you click a link and make a purchase. Read more about Affiliate Disclosure here.
12 Best Encyclopedias for Kids
1. Picturepedia: an encyclopedia on every page
Picturepedia, as the name suggests, is an ultimate visual encyclopedia for kids that makes them acquainted with the world of information. With stunning pictures, it's an amalgamation of topics on Science and Technology, geography, history, nature, culture, sports, and hobbies is an ultimate visual encyclopedia. From prehistoric life and art to dogs and earthquakes, and from musical instruments and aircraft to American football and insects, Picturepedia has a plethora of information on every page.
First published in 2015, Picturepedia's new and updated thrilling edition takes your children on an adventurous visual journey. Jam-packed with thousands of fascinating facts with gripping information and illustrative diagrams, Picturepedia would be an ideal choice for your kids to explore the world of knowledge.
Ideal for ages: 9 – 11 years
2. National Geographic Little Kids First Big Book of How
The book, a picture based encyclopedia for kids features more than 300 bright and colorful photos about the things that surround your kids each day and how they work.  The beautifully illustrated pictures along with the description of objects ranging from vacuum cleaners to cars make it easy for your kids to comprehend and keep them engaged.
The book inspires your kids to take a closer look at the world around them and find answers to the questions like "How fast are the world's fastest trains?", "How does a refrigerator keep food cold?", "How do brown bears stay sleep when they hibernate?" and so on.
Ideal for ages: 5 – 10 years
3. Britannica All New Children's Encyclopedia: What We Know & What We Don't
Known for its reputation of bringing authentic, and trustworthy information to its readers, Britannica, the Britannica All New Children's Encyclopedia, exposes your children to a multitude of topics, with colorful pictures, illustrations, and infographics.
The chapter-wise information on different topics includes the Universe, Earth, Matter, Life, Humans, Ancient History, Modern Times, and Today & Tomorrow. Each spread of the chapter includes special features that highlight some most intriguing unsolved puzzles in science and engineering, archaeology, and, history. A must-have encyclopedia for your children!
Ideal for ages: 7 years and up
4. Do You Know About Science?
Fantastic facts for curious minds, Do You Know Science? is a book with brilliant answers to more than 200 intriguing questions. A science encyclopedia ideal for ages 6 and up is an endless sea of information on topics related to subjects like the human body, the material world, the living world, energy, forces, and movement.
Illustrated with colorful pictures and simple question and answer format makes it easy for your children to grasp information. Carefully curated to feed your children's curiosity, the book precisely answers tricky questions like, What do bones do?  Where does the light come from? How can I get salt out of saltwater? What are circuits used for? How do plains stay in the air? And so on. An illuminating book to satisfy the curious minds of budding scientists!
Ideal for ages: 6 years and up
5. The Visual Encyclopedia
As the name suggests, The Visual Encyclopedia is visually stunning, and an incredible source of information. The carefully curated content and beautifully illustrated pictures of the encyclopedia makes it easy for the readers to access the information. This book is a comprehensive guide to enhance the knowledge of your children, teachers, and parents as well. The Visual Encyclopedia is a standalone reference guide to all that covers the fields of nature, science, space, the arts, history, technology, and more.
The information is thematically organized, letting navigation effortless and, clear signposting, highlights connections between subjects. The visually stunning concise information panels make it even more interesting for the readers. Let your children acquire knowledge and information in the area of their interest.
The Visual Encyclopedia – a trustworthy source of knowledge and entertainment for all!
Ideal for ages: 8+ years
6. Knowledge Encyclopedia Space!: The Universe as You've Never Seen it Before
Knowledge Encyclopedia Space! An ultimate space encyclopedia for your children to explore the mysteries of space and the Universe. Anything from the deep darkness of the black hole to the breath-taking sparkle of supernovas, the book contains in-depth detailed information on the celestial bodies that form a part of the vast universe we live in.
Knowledge Encyclopedia Space! With the latest facts, infographics, and spectacular NASA images, takes you on an expedition, that is truly out of this world! So, get set to dive into the world of space to explore the wonders of our Solar System and much more!
Ideal for ages: 7 years and up
7. Dinosaurs: A Visual Encyclopedia, 2nd Edition
Dinosaurs, an ultimate visual encyclopedia, introduce your children to the entire history of life on the planet Earth.  From the first life forms through the series of prehistoric creatures and species of the Ice age, the book provides a detailed description of dinosaurs, the most incredible creature ever found on the earth. Based on the latest research, you will find up-to-date information on dinosaur eggs and Ice Age mammoths to monstrous scorpions and diving pterosaurs.
The encyclopedia charts the astonishing fact files and expert-verified images of dinosaurs, along with the information on their habitat and behavior. It also allows you to explore facts about the different kinds of species of dinosaurs, like Tyrannosauroids, Nothosaurs, Barosaurus, etc Apart from this, it also provides additional information, about evolution, fossilization, and climatic changes that occurred during the dinosaur era.
So, what are you waiting for? Grab this encyclopedia for your young hunters!
Ideal for ages: 9 – 12 years
8. My Encyclopedia of Very Important Sport
Sports lovers! Here is an exciting book about all that you are curious to know about sports. A complete and comprehensive book of facts about all your favorite sports like football, badminton, tennis, skiing and many more sports which you might not have even heard of. Watersports, winter sports, team sports, extreme sports, and even board games, My Encyclopedia of Very Important Sport, is packed with fun facts about any popular sport you can think of.
Whether you are a fan of sports events like the Olympics, Paralympics, or World Cup, this book has it all. This book features everything from rules of the sport and equipment used, to moments of triumph and inspiring stories of sports legends. The brilliant book, let your children expand their knowledge about the lives and the unique talents of sporting heroes like Serena Williams, Bolt, Yuna Kim, Donald Bradman, and Lin Dan, to name a few. A perfect book sports enthusiast!
Ideal for age: 5 – 7 years
9. The World Almanac 5,001 Incredible Facts for Kids
Is your child curious to learn about the world that surrounds them, then, The World Almanac 5,001 Incredible Facts is the book for your Kid. Coming from the #1 New York Times bestselling World Almanac™, this over-sized book is packed with thousands of fascinating facts about science, nature, people, almost everything on the Earth and beyond.
The List of a few fun facts includes:
High-flying facts about airplanes
Dark facts about nocturnal animals
Fantastic food facts
Hot and cold facts
Super soccer facts
Super sea creature facts
Chilly facts about Antarctica
Facts about movies
Wet facts about rain forests
Amazing Island facts
Ghastly ghost facts
Super spy facts
Tall and strange building facts
The list is not exhaustive, as the encyclopedia for kids is crammed with plenty of surprising facts that educate and illuminate kids, teachers, and families with timeless information on different subjects.
Ideal for ages: 8 – 12 years
10. Countries of the World: Our World in Pictures
Countries of the World lets your children expand their knowledge on different countries of the world, their geography, habitat, people, traditions, and art.  Jam-packed with photos, the book exhibits the details of each nation with a map with its location, main cities, landscape features, and borders.
Fascinating and fun facts about the countries, places, people, and their cultures reveal many unique aspects that make countries different from one another and might disclose similarities too. Easy-to-read text with fun facts and at-a-glance panels provide a quick reference to the statistics regarding, population, distinct features, and language spoken, etc., of a place.
An excellent start for your children to begin their journey to explore places!
Ideal for ages: 9 – 12 years
11. Ocean (DK Eyewitness)
Inspired by life under the water, Eyewitness Ocean is an encyclopedia for kids that lets your children learn about the secret world of water that occupies almost three-fourth of our planet. From facts about diverse creatures of water to the investigation of the wreck of the Titanic, the Eyewitness Ocean acquaints your children of the mesmerizing world existing beneath the water.
Loaded with information, exciting facts, infographics, statistics, and timelines, Eyewitness Ocean is now a more interactive and engaging educational resource for your children than ever. A fold-out wall chart with innumerable facts is an additional bonus, perfect for your kids' room.
Ideal for ages: 8 – 12 years
12. Encyclopedia: Big Book of Knowledge
Big Book of Knowledge is a book compiled to expand the readers' horizons in the areas of science, history, and geography. To maximize the readers' engagement, well-designed in-depth information is supported by the visually compelling text and images.
With around 400 visually delightful pages, the book allows the readers to consume in-depth information easily. Big Book of Knowledge, feeds your children's curiosity by answering questions like "How modern man was evolved?", "What led to the extinction of species like the dinosaur?", "How space came into existence?", to "How heavenly bodies were born?". The history section covers the diverse history of the world's oldest civilizations and religions and cities.
An enlightening book for your children indeed!
Ideal for age: 8 – 12 years
You might also like to read
Krishna is a Management graduate in Human Resource. She is an avid reader, knowledge seeker, and an adoring mother of two lovely kids.