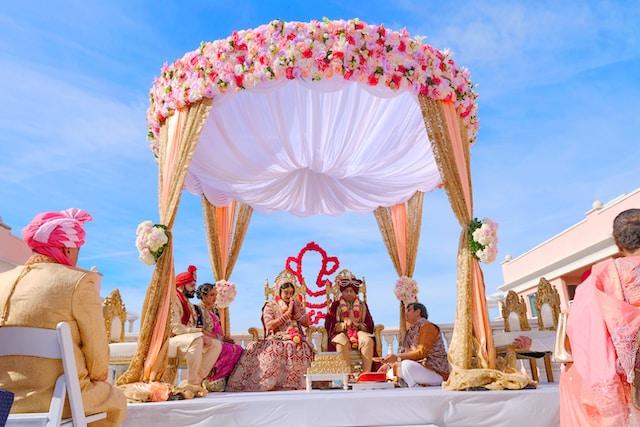 The wedding reception is your chance to party and have a good time with loved ones, while your wedding ceremony is the official reason you've invited your friends and family to celebrate. Given the joyous atmosphere, your wedding reception decorations ought to match. Out of infinite wedding decoration ideas, I am sure you will discover an idea that piques your interest.
From dramatic tabletop decorations to statement installations and floral arrangements that'll have everyone swooning.
Also, to ensure that you have all your bases covered while planning, we contacted some of our favorite wedding experts to provide answers to frequently asked questions related to reception design.
How Can The Space Be Decorated On A Limited Budget?
If you have a tight budget for the wedding, make high-impact design pieces that can be reused or have several uses your priority. For instance, inquire with your florist about designing a striking floral arch that may serve as both a backdrop for the cake table and a focal point for the wedding ceremony.
However, to make your money go a little further, see if the reception design may use the bouquets from the wedding party.
We are increasingly realizing the importance of wedding decoration ideas on a budget. Making people feel comfortable, that everything is beautiful and cared for, are the keys that we have to achieve.
Next, Jalsa Lawn leaves you with a decalogue that you cannot miss if you want a unique and special wedding. Take note!
Watch the video below to know more about Jalsa Lawn.
Personalized And Unique Wedding Decoration
How about giving your wedding decorations a personal touch. After all, you want to make it memorable for a lifetime. It all starts with proper planning. Let's begin with evaluating different wedding decoration ideas available. Play around with different combinations and choose the one which best suits you and your budget.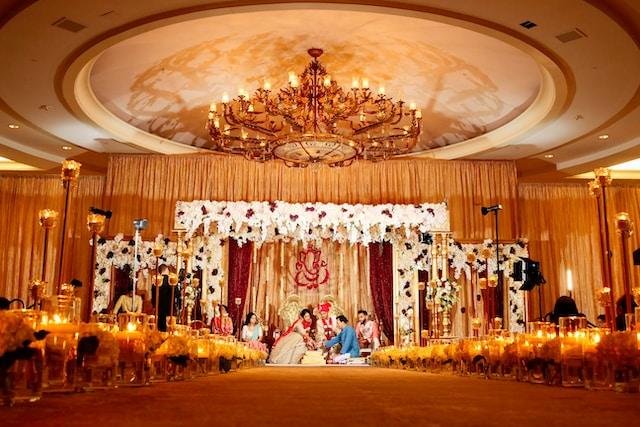 The first step is to think about where we want to celebrate it, because this point, even if we do not want to, will greatly influence the wedding decoration. It is not the same to get married in the middle of a forest as in a designed hotel in the middle of the city or on a cliff overlooking the sea. Every wedding detail is important!
2. Choose The Colors To Decorate
Once the theme is defined, the next step is to choose two colors that will be present in invitations, posters, centerpieces… and all the rest of the wedding decorations. Ideally, one should be soft, like gray or white, and another riskier, which will give a unique touch to all wedding details.
You might also want to read: Beautiful Family Time Quotes
3. Flowers Cannot Be Missing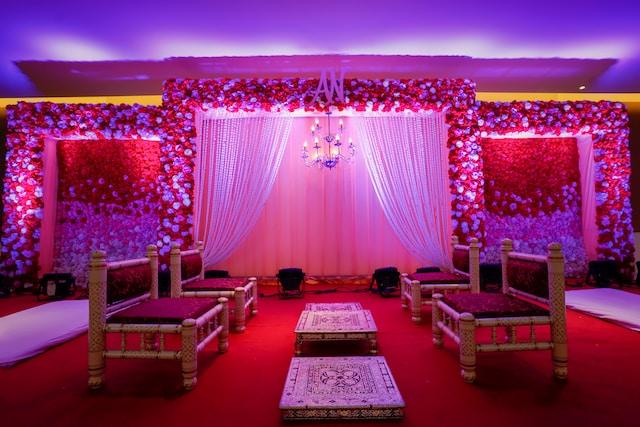 Flowers should be the center of our wedding decoration. If we do not want to spend a lot, we can resort to wild and simple flowers, such as particulates or mimosas. In addition, it is a great way to introduce new flowers and renew the typical rose. An original wedding detail is to use dried flowers, but it all depends on the season in which you celebrate it.
4. Ideas For Wedding Decoration: Talk About Yourselves
Always bet on your imagination and tastes. The wedding and its decoration should always talk about you, your trips, how you met, your favorite corners of the city, etc. To do this, you can use revealed photos of yours to decorate the space, and themed wooden blocks for the centerpieces… here we give you many options!
5. Use Candles To Give Light To Your Decoration
In a wedding decalogue, you cannot miss the special mention of candles, a soft and romantic light that cannot be missing. You can put them in corners, in the centerpieces next to the flowers, or on the floor.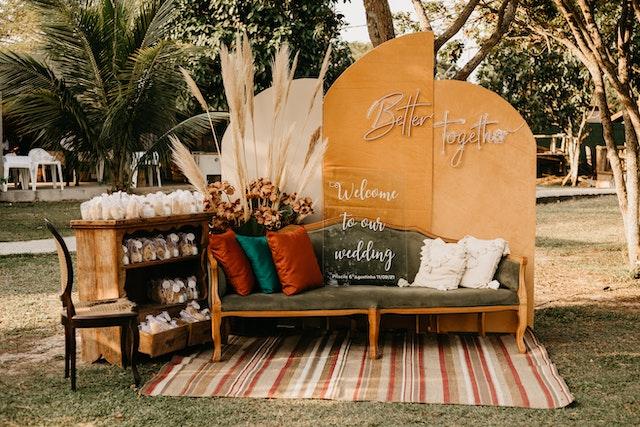 The DIY world gives a lot in itself at weddings. We can make jars with boats, sackcloth, and lace or create our invitations. If we are overwhelmed, we can ask for help from family or friends. Surely, they love to lend a hand and have a good time with the preparations. In this same article, we give you more craft ideas for wedding decoration.
7. Accommodate Your Guests In An Original Way
The seating plan is another resource where we can show off and customize everything to the fullest. We can do the seating in small pots, on an old door, write it on blackboards, or put-up family photos.
8. Decoration With Details And Memories
At weddings, gifts or souvenirs are always given to the guests. This gesture can be precious, and the perfect time to give something made with love. For example, you can fill cups with the ingredients of a recipe, jelly beans, etc. (Here, we give you some ideas) You can also have details throughout the celebration.
9. Wedding Decoration: The Photo Booth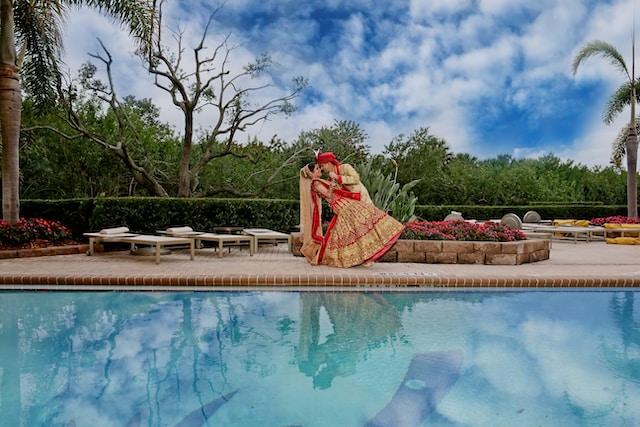 Photocalls have become basic elements at any wedding. Our advice is to use a fun fabric and put up a blackboard for people to leave their messages, hats, costumes, and small accessories that give life. If you want funny photos, put them on during the open bar. The best thing is the later moment, where you can resort to canvases with photos, and do something alternative, more fun, with all the photos from that moment.
10. Take Advantage Of Small Wedding Details
As always in decoration, the magic is in the small details. So do not skimp on decorating the altar with flowers and lanterns, put colored ribbons on the chairs, or create small still life with photos and memories of your most special moments as a couple.
Your wedding might be one of the most memorable and cherished occasions of your life. Follow these simple wedding decoration ideas and tips and make the most of those valuable moments of your life forever.