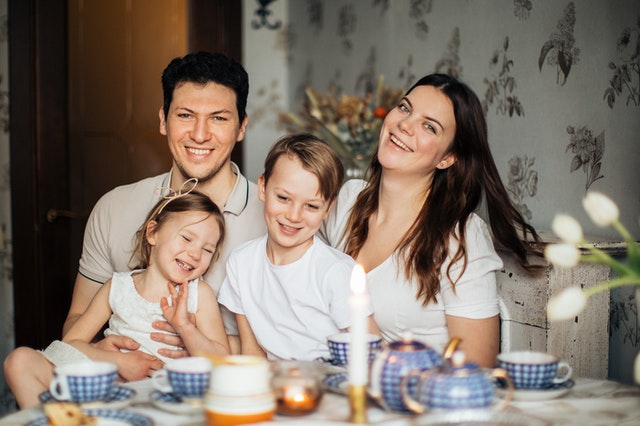 With the internet bursting with viral videos on social media, breaking news, and unlimited entertainment, we all are getting deeper and lost in the virtual world. While you are busy socializing with thousands of friends, whom we might hardly be knowing, spending time with family, is what we often forgo? Ironically, with a huge network of people to socialize online, we are becoming less social and interactive with our own family.
Many of you might be so occupied in chasing your dreams, that you might be hardly left with much time to spend with your family. Now you might come up with a statement that, after all, for whom are you working so hard, for the family, right? Well, that's true, but if your family means so much to you, then you need to prioritize to create a work-life balance. Besides, it's not about quantity, it's about quality that matters. Little effort, and some changes on your part, to be with your family, will make a huge difference.  
Why spending time with family is important
Your family is your biggest asset and therefore, spending time with your loved ones is of utmost importance. No matter what, and how busy you are, you shouldn't forget the fact that your family needs you as much as you need them. It will help you bond with them and understand one another well.
Not only this, spending time with your family is worth every second as it has health benefits too – both physical health and mental health. Studies believe that spending time with family is a crucial part of the human development process and a vital force for the development of healthy relationships between couples and between parents and their children. If you are planning to be a stay-at-home mom, read this to know the pros and cons for the same.
Benefits of family time for couples
Partners are like strong pillars for the family, on which the members of the family can rely and look for support in the hour of need. Let's see how spending time together can help in strengthening bonds between you and your partner.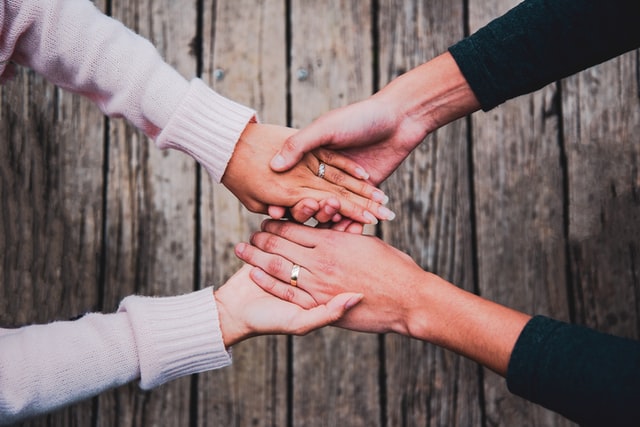 1. You are available for one another
A family is a support and protection to its members in times of thick and thin. Spending time together will help you understand your partner's problems and worries and probably both of you together can find solutions to your problems in a better way. Being available, in need will create a sense of security and belongingness between you and your partner.
2. Can share your emotions and thoughts
There are times, you might be feeling low, and need someone close to share your feelings with, your partner can be a real companion by understanding your state of mind. They will try to cheer you in every possible way and help you come out of the gloom.
3. Creates a loving environment
When you and your partner are in a harmonious relationship, a loving and cheerful environment prevails in the home. Consequently, love and care towards each other will resonate in the family and your kids are also likely to develop positive feelings.
4. Helps in reducing stress
Family responsibilities, career aspirations, work-life-balance is an ongoing process and can be highly stressful at times. Spending time with your family and discussing your issues with them will act as a stress-buster and relieve stress substantially.
5. Makes your marital bonding strong
Spending quality time with your partner, will help you know about their emotional well-being and create a comfortable environment for them. Taking care of your partner's emotional needs will help your marital ties get strong and steady.
6. Promotes understanding
You and your partner may have different likes, preferences and may hold a different perspective on various aspects of life. Both of you may also take a different approach to solving an issue. Spending time together will help you appreciate, show respect, value each other's way of dealing with situations, and develop a tolerance towards each other. 
Why family time is important for kids
The concept of 'family' has changed a great deal over time. It's not that only people with blood relations are termed as 'family', close friends, people in a close-knit social group can also be a family. However, whatever the term 'family' may mean to you, it is for sure, that it is the most important and valuable aspect of your child's life.
Let's look at why family time is so important for your children.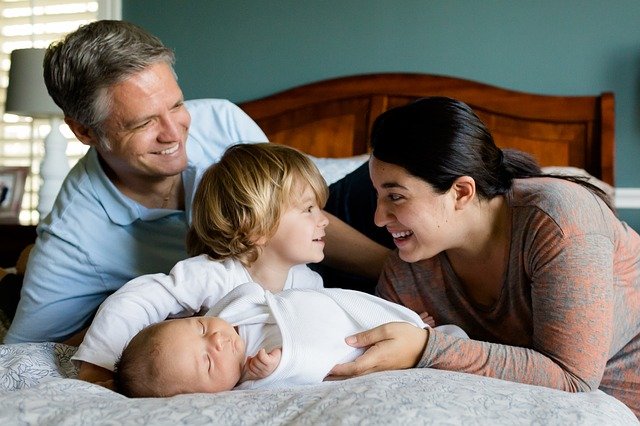 7. Holds the family bonded
Family is strong support to your kids. Spending time with kids makes your kids feel safe and secure at home. Being close to your children will assure them that you are always there for them. Make your children comfortable by talking to them, asking them about their day, about their friends, their school activities, and so on. This might help your child open up with their problems if they are in trouble.
8. Helps in learning appropriate behavior
The type of environment in which a child grows up has a huge influence on them. A healthy family environment and open communication among the family members help your children a good deal in learning good behavior. When your kids receive positive attention for their good behavior, it increases their desire to continue exhibiting the same.
9. Reduces behavioral problems
Studies believe, that children who spend more time with their parents are less likely to have behavioral issues and hence less likely to resort to violence and substance abuse. Spending quality time with your kids will equip them to cope up with their problems and make correct choices.
10. Kids learn to resolve conflicts
When there is a crisis in the family, it's the whole family that gets affected. You are all in together to solve your issues. Spending time with your family will promote interpersonal communication, discussions, and debates and will help them learn to deal with highs and lows. These are some significant healthy ways to resolve conflicts, that kids learn from family time.
11. Promotes mental health
Being physically and emotionally present with your kids gives them emotional support and provides strength to them to face life challenges and overcome them too. Being close to your kids and interacting with them will reduce their chances of becoming anxious or depressed, consequently, promoting mental health.
12. Children learn to share and care
Being loving and caring towards your children, will make them feel loved and appreciated, thus, will help them reciprocate the same for you. Family time helps them learn values like empathy, caring, and nurturing.
13. Boost their self-esteem and confidence
Making time for your kids and listening to them attentively, boost their self-esteem and confidence. Listen to them, without jumping to a conclusion, criticizing, or imposing your opinion on them. Rather, appreciate their ideas and give them constructive feedback to improvise on it. This will help your kids to come up with their ideas and discuss them with confidence and boosting their self-esteem.  
14. Help them learn adaptability and resilience
Close bonding with family gives your child strength and ability to adapt to the changes in life and face challenges. Knowing that your kids are loved, cared for, and needed, creates a sense of belongingness and provides a purpose to their life. This, in turn, motivates them to march ahead and succeed. 
15. Reduces stress and anxiety in children
Family time promotes healthy relationships and better communication. Your children are likely to develop a better mechanism to cope up with their stress and anxiety by sharing it with you unhesitatingly. This will also let them find effective solutions to their problems. 
16. Kids learn the values of life
Life teaches you valuable lessons through various incidents and events. You might have learned yours as well. Share those incidents and anecdotal stories with them in the family time. Although there are a few things which children learn on their own, sharing and discussing these will help them develop a sense of what is right and what is wrong? It will also teach your kids about virtues like honesty and integrity so that they take better decisions when they come across an ethical dilemma in life.
17. Minimizes generation gap
Sharing a rapport with your children and connecting with them through talks will get both you and your children, accept each other's differences, and understand each other well.
Especially, if you are a parent of a teenager, you need to get down to their level to understand them. They will appreciate your effort and, in turn, will cooperate and try to understand your point, as well.
With all these benefits you can now understand why spending time with family is important. While it's fun to be with your family and spend quality time with them, it also helps in improving your relationships, physical and mental health of your family.
How to spend time with your family
Now that you know spending time with your family is important, you need not always go on holiday for it. Then, how does a family spend time together? While there are several ways to do it, here are some simple yet effective ways to relish the family time.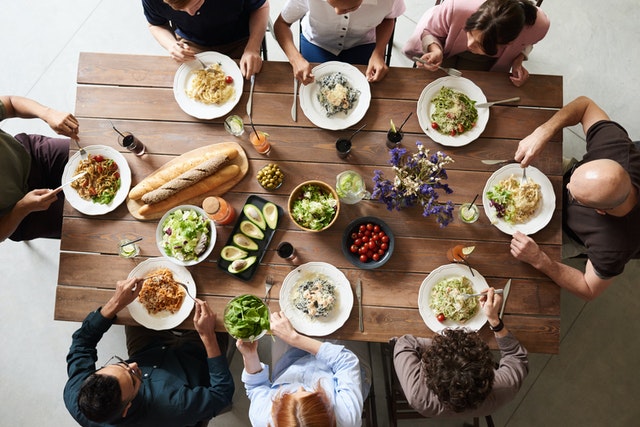 Being busy all day with work and running errands of the house, make it a point to have at least one meal a day together with your family. While having lunch together might not be possible for you if you and your partners are working, dinner time is the ideal time to spend time together. Apart from enjoying the delicious food together, you all can share the laughter and happening of the day. Dinning together will also ensure your kids are having nutritious food and learning healthy eating habits.
Sometimes involving your family in routine activities of the home can help in having a terrific time together. Activities as simple as cooking a special dish for the family members or maybe you can try preparing traditional food together gives you ample opportunity to have a lovely time with your family.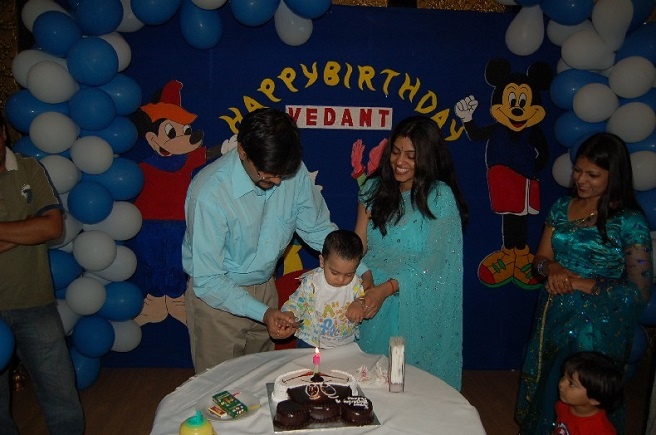 Life is a precious gift and spending time with your family is creating memories, that last lifelong.  Whether you are helping your child with their school work, play a game together, going for a vacation, watching videos together, or simply chit-chatting and laughing with your family, these are the memories of a lifetime. This will create a sense of belonging and help your kids learn the importance of family time.
4. Share the household work
Tidying and cleaning may not sound fun, but it becomes fun when are doing it together as a family. You could organize cupboards, declutter tables and shelves, change bed linen together. This will not only provide you enough time to spend with your family but also give you the satisfaction of doing something productive together.
5. Unplug from the digital devices
As it is with so much to do all day and your kids involved in their study, homework, and hobby classes, there is little time left to spend some time with your family. On top of it, involvement with phones, gaming devices, tabs, and television, can eat up a significant portion of your family time. You might be still around with your family but not engaged with them. Frame rules for the whole family about unplugging their devices by a certain time of a day. Creating a technology-free zone will help you focus on one another. Instead, play these family board games with them with your kids.
6. Celebrate together and pass on the tradition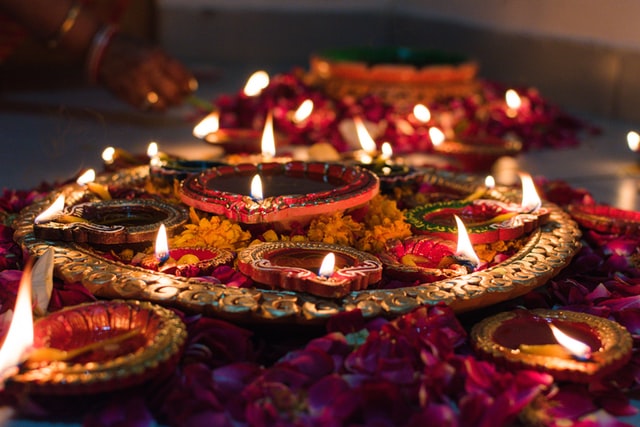 Howsoever, you might be busy with your professional commitments, make it a point to celebrate special occasions with your family. Celebrating occasions like birthdays, anniversaries, and festivals together will double the happiness of your family and increase cohesiveness among them. Such occasions give a chance to your kids, learn about traditions, and what all happens on these days.  
7. Help your kids with school projects
As parents, you should be well-informed about what your kids are learning in school. Get yourself involved with their homework and school projects. This will help you figure out their strengths and weaknesses and work accordingly on how to overcome their weaknesses. Helping your children with their school project is yet another productive way to spend time with your kids. It will not only improve their skills but also teach them how to work as a team.
Children, whose parents involve themselves in their children's learning, tend to perform well academically as compared to parents who don't.
8. Spend time with your teen
Teenage is a complicated phase of a child's life. While your teen is in a process of developing their individuality, and are about to enter adulthood, getting them to cooperate and listen to you is a challenging task and might create friction.
Building a rapport with them is important as it will help them open up to share their feelings with you and understand yours. Participate in your child's activities like playing sports with them or any other activity which interests them. Be sure to spend some time talking to them, so that you are aware of what's happening in their lives.
9. Go for an outing with your family
Thinking of a new place to visit to have some family time? Perhaps it's a museum or a historical place? A water park or a zoological garden? Involve your children and plan a terrific outing or a picnic for the family. Organize dedicated family time by keeping away from distractions like phone calls and the internet. Take a break from your work for a day and enjoy this exciting time exclusively with your family.
Spending time with your family is a precious gift and, you should cherish every moment of it. Understand, that nothing can be more important than your family, because it's your family that you will find standing next to you always, in rain and sunshine. Spending time with your family is not a task, it is a privilege. It is a blessing to have people in your life who love you so much.
Also do remember, that time is precious and simply passes away. You might end up regretting later, as you can never get it back no matter what. So, make the most of your time with your family and create sweet memories with them.
Now that you the importance of family time, how do you like to spend time with your family? Do let me know your ideas and views on this, in the comment section below.
Krishna is a Management graduate in Human Resource. She is an avid reader, knowledge seeker, and an adoring mother of two lovely kids.