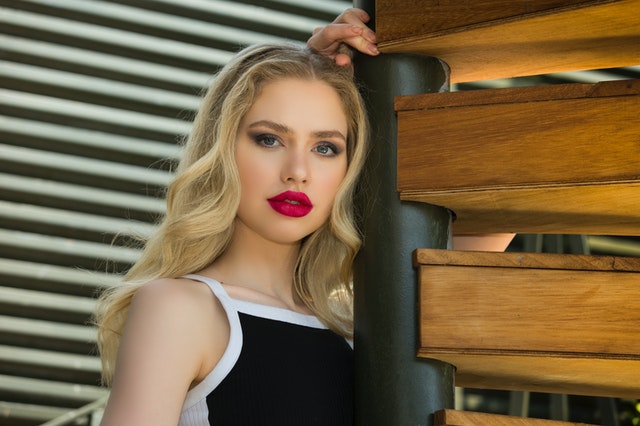 What adds to your beauty quotient? Well, let's get real. There is nothing sexier than your sensuous lips. Most women love wearing lip color in rich, vibrant, glossy, or be it nude pastel shades. Your makeup is incomplete without your lips accentuated. Makeup tips for lips will help you define the shape of your lips to enhance your looks.
 Women have different lip structures. Some may have full, pouted lips, while some may have thin lips.
As regards makeup, one format doesn't fit all. But this is not something to be concerned of. Makeup has the power to modify the shape of your lips and enhance it to look even more beautiful.
But the basic rule for any makeup is the proper skin care. The skin of your lip is even more sensitive and delicate and requires intensive care.
Keeping your lips hydrated and healthy is most important. No lipstick can create a perfect pout if your lips aren't well cared for!
So, if you want someone special to notice you, follow these simple lip care and makeup tips to get your seductive look!
How makeup tips for lips can increase your face value.
Here are the 5 secrets revealed.
1. Hydrate and exfoliate your lips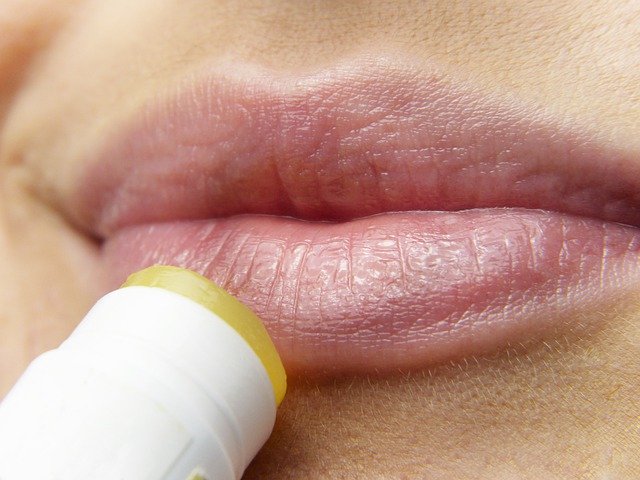 Your beauty regime should begin with good lip care. Before you apply any makeup, it is important to make sure that your lips are well hydrated.
Often, during winter, your lips may turn chapped and flaky when the cold, dry air dehydrates our skin.
To get rid of those dead cells, brush them lightly with a soft toothbrush in a circular motion.  This will boost blood circulation, giving you a natural rosy tint.
Else, you can also get yourself a hydrating sugar lip scrub. But make sure you do not exfoliate your lips too aggressively; you'll do more harm than good. Add this step in your skincare routine.
Needless to say, vitamins and nutrients enriched, well-balanced diet reflects directly on the health of your lips and it's important to stick to it to have those lovely lips.
Plenty of water intake is also crucial to keep your lips well hydrated from inside as dry lips is an indication of dehydration.
2. Massage and protect your lips
Soft and supple lips are every woman's desire. Healthy, smooth lips make applying lipstick easy and give you a more radiant color too.
The lips are fragile. The epidermis of the lips is thinner than the skin on your face. To add more, they are constantly exposed to aggressors like wind, sun, pollution, and cold.
Pamper your lips by gently massaging it with a vitamin E enriched nourishing and hydrating cream or a balm. Keep it handy so that you can moisturize it throughout the day, as and when required.
Your lips can become damaged by UV rays from sun exposure. To protect your lips from such, make sure your lip balm also contains the Sun Protecting Factor (SPF) which will protect your lips from tanning. SPF also helps slow down the signs of aging.
3. Use Foundation and concealer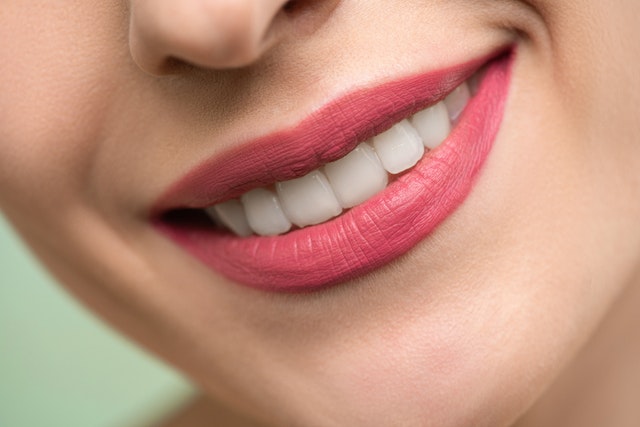 Before you start with your lip color, it is important to have a flawless makeup base for your face as well as your lips to get the most out of it. Apply a smooth layer of foundation matching the skin tone of your lips. This will give a bright hue to your lips.
You can also prime your lips with a concealer to get an even base layer. The concealer will help your lipstick stay all day long and will also help the color pop out nicely.
Now comes the most crucial part of defining your lips. Giving shape to lips can be a tricky task, as women have different lip shapes and it requires a little bit of tact to get the desired look.
Your Cupid's bow is the slight dip at the top of your upper lip. Defining it with liner or lipstick can make your lips instantly pop.  
How to apply:
Draw an X at the Cupid's bow, and outline the lips. Be careful not to go too far outside your natural lip line. Make sure they're even and symmetrical. Choose a lip liner that is slightly darker than your natural lip color. Then trace the liner just slightly outside your natural lip line.
If you want fuller lips –
The easiest way to make your lips look bigger is to overline your lips. But you need to be careful not to overdo it, or you'll end up appearing unnatural. So firstly, you need to find a color that compliments your skin tone. Then begin outlining the lips and drawing just slightly over the natural line.
Some women prefer to apply liner first because they think they won't be able to see the natural line of their lips if they apply lipstick first. However, if you want your lips to look more natural, then line the lips after applying lipstick. Experiment with these two approaches to see which one suits you best.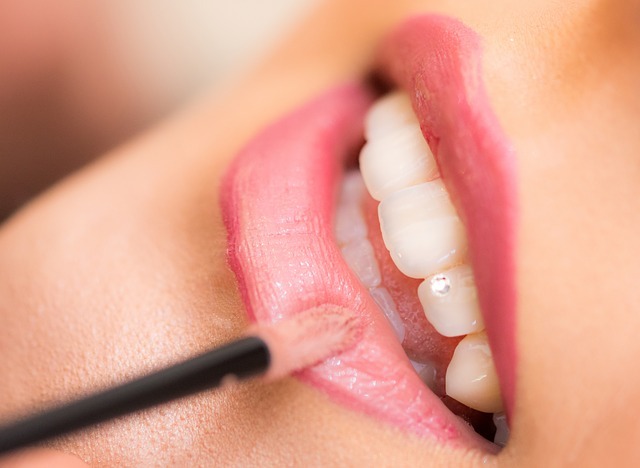 Great lips can make you stand out in style, but what's the best way to choose and apply lipstick or gloss?
You may have thin lips or fuller lips.  Don't get disheartened if you are not happy with your lips shape and unable to get the style of your favorite celebrity. With the correct makeup technique, you can get the best out of you. Your lips can be beautifully accentuated and make them appear voluptuous.
What's your lip shape? How to shape it with the help of makeup?
Check out these makeup tips for lips that will help you define it according to your lip shape.
If you have thin lips –
Thin lips require adding more dimension to it.
Start by outlining your lips slightly outside the natural lip line of your lips.
Then, fill in a darker lip color to the lower lip and lighter lip color to your upper lip and blend everything to get a uniform look.
Shimmery and frosty lip formulas work well on thinner and flatter lips as it adds a fuller and plumping effect.
If you have Overlarge lips –
Overlarge lips tend to dominate your whole face.
Choose softer lip colors with a rich matte finish to keep your lips appear soft and even.
Avoid bold lip colors, shimmery, and glossy lipstick as these can reflect light and make your lips even larger.
To draw the attention away from overlarge lips, it's best to emphasize more on your eye makeup.
Try a smoky eye makeup or try highlighting your cheek area to carry away the attention from your lips.
If you have uneven lips –
You have uneven lips, if your upper and lower lip shape and size do not match.
Use a lip pencil to outline your upper lip, making both the sides of the upper lip match up first and then follow the same for the lower lips.
If you have a full top lip and a smaller bottom lip, apply the lighter shade to the bottom lip and a slightly darker shade to the top one. Doing so will even your lips out, making them both look fuller.
Similarly, if you have a small top lip and a big bottom lip, apply the lighter shade to the top lip and a slightly darker shade to the bottom one.
Then, smudge the lip liner with a very light hand to achieve a natural finish.
If you have flat lips –
Flat lips do not have a prominent outline.  Flat lips need to be given a dimension or depth to make it look appealing.
It is best to use light and softer lip colors if you have flat lips as dark lip colors will make them appear very flat and small.
Start by filling the outer corners of your lips with dark lip color and fill the center of the lips with soft or bright lip color to create a fuller effect.
you can also apply lip color all over your lips first and then add a shimmery highlighter to the center of both the lips to create a plumper lip appearance.
If you have small lips –
Small lips look cute, but not most women may want to have it. Rather, they would want to have that lovely pout.
Avoid applying very dark lip colors as it will make lips appear smaller.
Instead, choose to apply shimmery and glossy lipstick which will add fullness to your small lips.
If not shimmery and glossy, choose brighter and softer lip colors to highlight your lips the best way.
Lip makeup requires practice to get it perfect. Identify your lip shape and try these lip color applying tricks to get a beautiful appeal to it.
Choosing the appropriate shade is also important to get the desired look. Remember that different skin tones will look better with different lip colors.
Well, it's your personal choice, with regard to choosing lip color shades, I prefer flaunting nude, softer and matte shades for the 'daytime' look and save the darker, shimmery and glossy ones for the 'night out' look.
6. Want extra tips for plumper and pouted lip?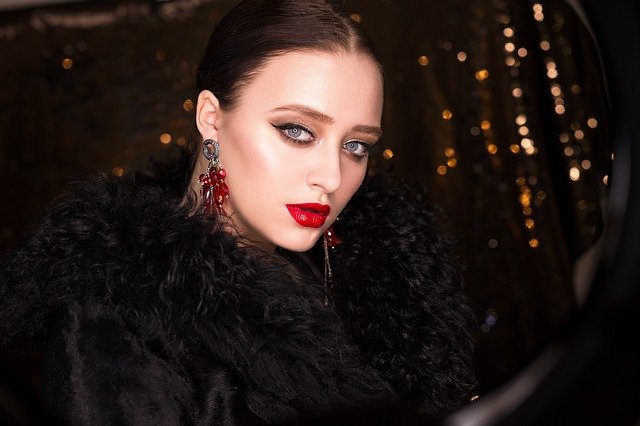 Grab your favorite clear lip gloss or pick a shade that matches your lipstick color and dab it to the middle of your lips. A shimmery lip gloss will pick up light, illuminating your lips that will plump up your pout.
If you don't wish to use shimmer, a bit of highlighter will do the trick; just make sure to blend it evenly with concealer. This will help draw attention to your lips making your pout look fuller.
It is better to use two different shades instead of using just one color on your lips, try two shades for double the pout. Choose a dark, neutral hue to cover your mouth and a lighter one to dab in the middle.
Some more makeup tips for lips 
Don't forget to take off your makeup before going to bed. Sleeping in your makeup isn't good for your skin be it your face or lips. Just give your lips a gentle swipe with a makeup-removing wipe to get rid of it.
Keep Your lips hydrated overnight. Just apply a hydrating lip cream or petroleum jelly, and you are ready to hit the pillow for your beauty sleep.
I believe this article helped you get practical tips to apply lip makeup according to your lip shape. Also, know how to create a flawless makeup base and how to give your eyes a dramatic look to complete your makeup.
Krishna is a Management graduate in Human Resource. She is an avid reader, knowledge seeker, and an adoring mother of two lovely kids.