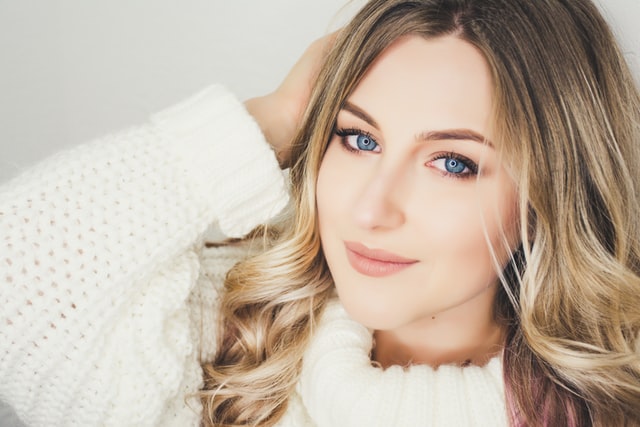 Your eyes are the most expressive feature on your face. You should feel fantastic about expressing yourself through makeup, especially when it comes to showing off your magnetism through your mesmerizing gaze. Easy step by step eye makeup tips will help you define your eyes create the magic.
There is a several ways to define your eyes using makeup with the help of eyeliner, mascara, eye shadow, contouring, and highlighting. Yet, it can get incredibly complicated.
Before you start eye makeup, you need to create a flawless base for the makeup to get the desired effect.
You can get a flawless base for your makeup by making use of foundation & concealer, and by contouring your face intelligently.
Eye makeup tips for dramatic gaze
Once you are done with creating a makeup base, you are ready for eye and lip makeup. However, even if you are a makeup lover, and have been doing it regularly, eye makeup can be a little tricky.
But, eye makeup is now simplified. Keep these simple yet life-changing eye makeup tips on top of your mind, when you are doing your eyes.
1. Give shape to your eyes with an eyeliner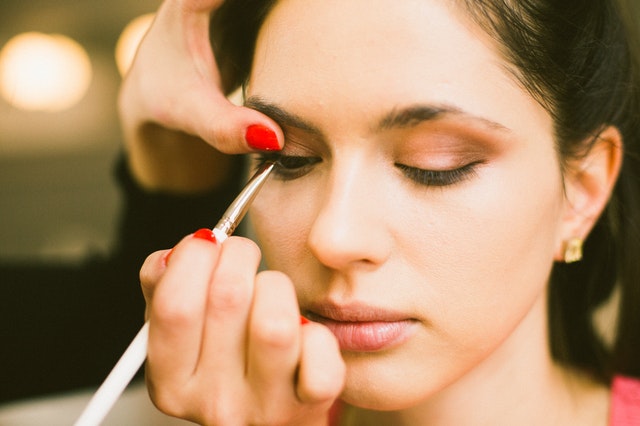 Eyeliner is one of the most basic steps of doing your eye makeup. It gives you the liberty to define the shape of your eyes, emphasize them, and fill in any sparse looking lashes.
There's no precise way to apply eyeliner — apply it to set the boundaries of your eyes. You can change your natural eye shape with eyeliner. For example, if you have roundish eyes, you can make it look elongated by extending the eyeliner beyond the outside corners of your eye.
Black eyeliner is classic, but if you truly want to make your eyes pop, use a color that complements your eyes. For example, if you have brown eyes, you can opt for a brown eyeliner, and if you have blue or greenish eyes you can try out different shades of blue and green as well.
i. If you wish to accomplish a cat-eye appearance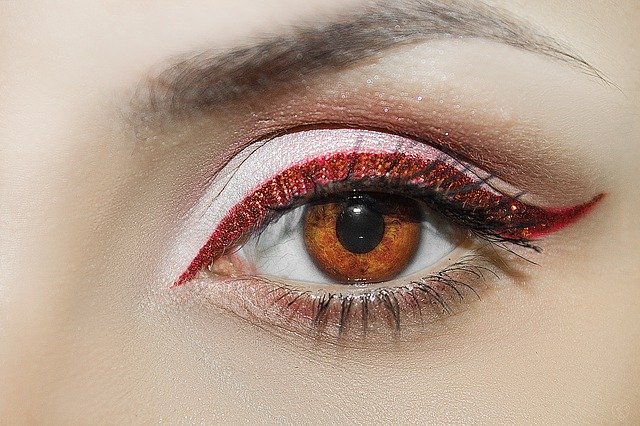 How to apply eyeliner correctly
Firstly, outline the shape of your eye and then fill it in.  Secondly, extend a line beyond your lower lash line to create the bottom of your cat-eye first. Then, decide on the thickness you want and trace the top line from the endpoint of your flick to your upper lash line.
Once done on both sides and looks symmetrical, fill in the space. To attain the perfect shaped eyeliner, use a liquid liner. Start on the lash line, a little bit away from the inner corner of your eye and work your way towards the corners.
iI. If you wish to accomplish a smoky effect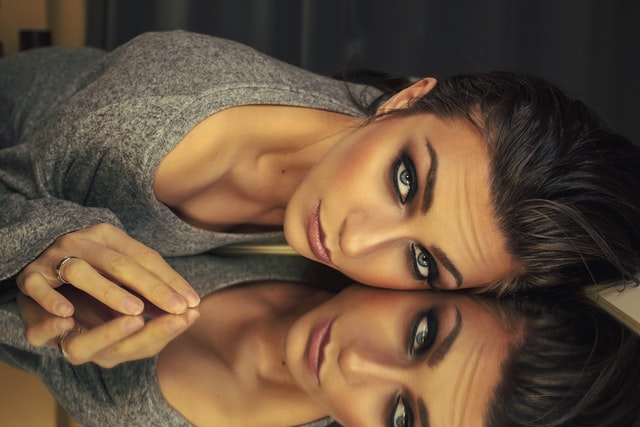 For your night outs, smokey eye makeup is always a good option.
To get a smoky eye, opt for a pencil liner as these tend to be softer and creamier. Also, you can smudge it out using a smudging brush for that effortlessly cool smoky eye.
Some more eye makeup tips:
Apply the eyeliner as close to the lash line as possible to make your eyelashes look denser so that it appears to be a part of your natural lash line.
If you want to make your eyes look larger, apply a nude shade of eyeliner along your bottom waterline to get instant brightness.
Avoid applying a dark kohl liner on your water line, as this can make your eyes look smaller. For your lower waterline, opt for a nude pencil eyeliner to open up your eye. However, you can use a black pencil liner on your upper waterline to make your lashes appear thicker.
Make sure the tip of your liner is thin but blunt to achieve precision and so you get the perfect shape.
2. Mascara makes it magical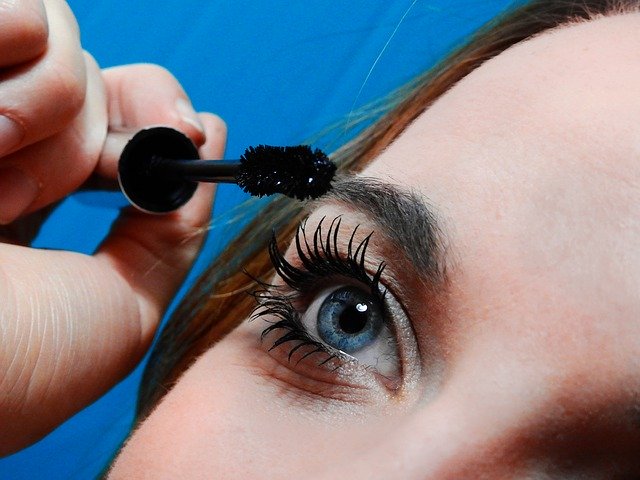 Mascara transforms your eyes entirely, giving it a dramatic effect. It makes you look bright-eyed and magical.
Applying mascara is an easy way to define your eyes, make sure you're using the curler before applying mascara, as it will open up your lashes.
How to apply it correctly?
For thicker lashes, hold your mascara wand horizontally and start applying your mascara starting from the roots of your lashes and move towards the tips. Apply one coat of mascara, wait for a few seconds, then apply the second coat. However, if you want a more natural effect, hold your mascara wand vertically for applying.
Tips:
Wipe off excess mascara from the wand on a tissue before applying, so that it is easily manageable.
If you want your mascara to have long-lasting effect, dust some translucent setting powder on your lashes between coats of mascara.
The translucent powder helps grip the mascara in between coats, leaving you with fuller, more voluminous lashes.
3. Give depth to your eyes with Eye Shadows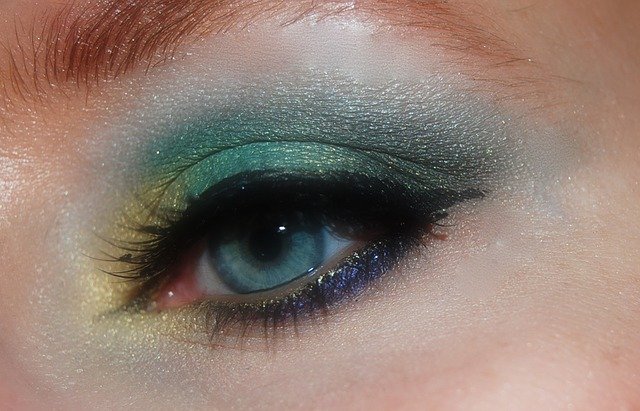 Eyeshadow enhances your makeup by adding depth and giving dimension to your eyes. If applied correctly, it makes your eyes look bigger and helps accentuate your eye color.
Choosing the appropriate eye shadow can be a challenging task sometimes.
Perhaps, choosing the eyeshadow colors that compliment your complexion is crucial. For example, if you have blue eyes, the best suited shades for you are bronze and copper, or if you are green, hazel, or brown-eyed, it's best to use purple shades and shades of brown.
It's also important to pay attention to your skin tone when you are choosing eye shadow colors. The darker your skin tone, the warmer your eyeshadow should be.
How to apply it correctly?
To make your eyes look big and bold, create depth with your eyeshadow. First, apply a lighter-colored shadow all over your eyelid or blend a white eyeliner pencil over your entire eyelid first.
Then, apply a darker shade in the crease of your eye above your lid. This will give depth to your eyes. Now, blend the lid color with the crease color to create a seamless effect.
Tips:
If you want your eyeshadow to stay all day long and the eyeshadow color to pop out, use a good primer before applying the eye shadow.
Invest in high-quality products and brushes. They will go a long way besides ensuring proper application and blending.
For the bottom area of your eye, use a dark shade of eyeshadow, for the area above that, use a medium shade and for the top, use a light shade and blend them well.
Use a blotting paper to remove the excess eyeshadow without disturbing the eyeliner.
4. Make the best use of Eye concealers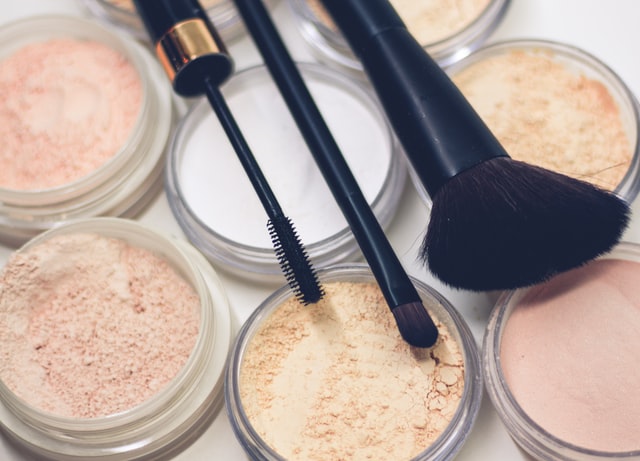 Concealers are used to hide blemishes, uneven complexion, and camouflage other skin irregularities. Concealers are 'Skin Perfecters' which can hide almost anything from dark circles to fine lines and give your skin a perfect base for makeup.
If your eyelids tend to look a little reddish or veiny, applying a concealer will even out your complexion.
How to apply it correctly?
To camouflage dark circles and soften the crow's feet around the eyes, apply it underneath the eye in a triangular shape to get the maximum coverage.
Draw the base of the triangle directly under your lash line and end it to almost where your nose ends or toward the apple of your cheek starting from the inner corner. Then add a touch to the outer corner of the eye and blend into the skin with the ring finger using a light patting motion.
To minimize pigmentation and redness, apply the concealer smoothly over these areas, then lightly blend it with the ring finger or with the help of a concealer brush.
Tips:
To highlight and lift the bone structure, apply a light shade to the high points of the face.
To define and sculpt the shape of your face, apply a dark shade along the hairline and out towards the temples.
Follow underneath the cheekbones, underneath the lower lip, along the lower jawline, and finishing with a fine line either side the bridge of the nose. Use your fingertips in a patting and smoothing motion to blend it.
For a longer-lasting result, end it up by dusting with translucent powder.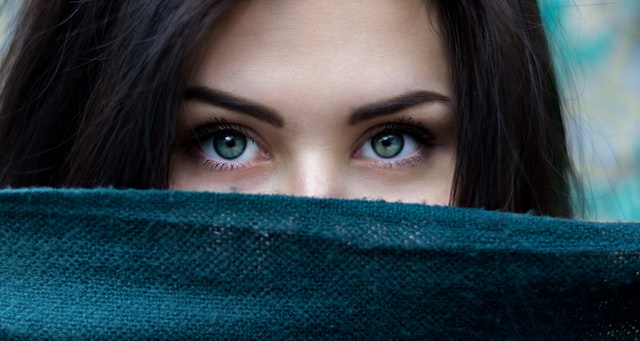 Defined eyebrows frame your face and bring attention to your eyes. Eyebrows are often underrated and not paid much attention. But it is important to mention, how important they are in providing a structure to your face. Well-groomed brows highlight your beautiful sensuous eyes and increase your beauty quotient many folds.
Not much makeup is required if eyebrows are well-defined. While defining your eyebrows, keep the look as natural as possible. Keep things simple when doing your brows — too much makeup and brows might appear heavy.
Tips:
If your eyebrows are unmanageable, use a brow gel to keep it in shape.
If you want to add some height to your eyebrows, use a subtle highlighter right beneath the brow. This will highlight the area below your eyebrow and will create a widening effect between your eyes and your eyebrows.
I believe, these eye makeup tips were helpful to you and made your eye makeup easy and effortless. Also, know how to accentuate your lips to complete your makeup.
Krishna is a Management graduate in Human Resource. She is an avid reader, knowledge seeker, and an adoring mother of two lovely kids.