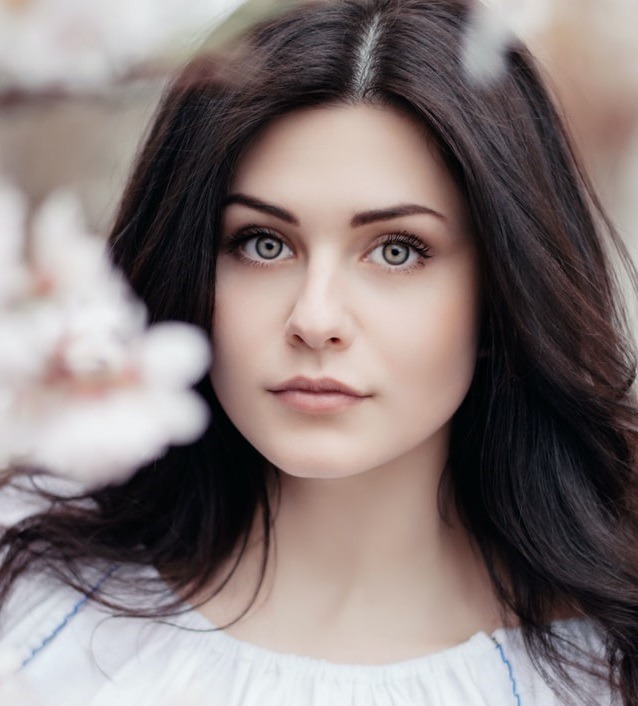 Beautiful skin and well applied make up can make you stand distinguished and boost your self-confidence. It's well said that the natural look is beautiful. Flawless makeup base is a must for applying the makeup correctly. 
While you may love to wear a bold lipstick or a bold eyeliner, when it comes to makeup, the most natural effect is achieved when your skin still looks like skin.
Well, it's your own choice what look you want to wear. It also depends on the occasion for which you want the look. You can apply makeup intelligently with the help of foundation and concealer, to make your skin look even, flawless and luminous.
Sounds challenging? Well, the secret is revealed.
Know how to create a flawless makeup base in 5 easy steps.
Creating a flawless makeup base effortlessly, without making it look cakey, can be a huge challenge.
Here are 5 easy steps to get the flawless skin.
1. Right makeup starts with right skin care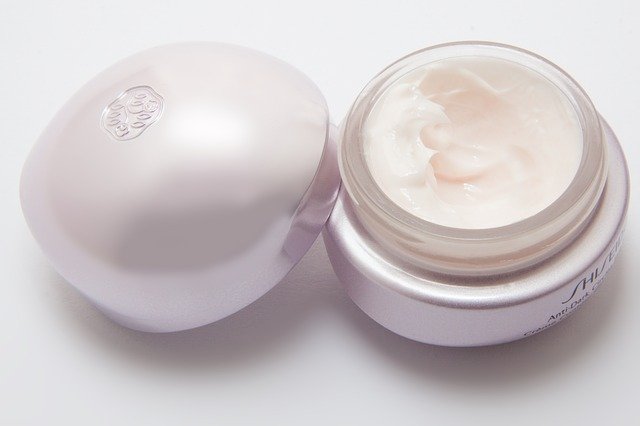 The best way to ensure a gorgeous complexion is to create a healthy base for your make. A well cared moisturized skin gives you ample scope to enhance it with the power of makeup.
Creating an even base for your makeup is very important. After washing your face, nourish your skin with a good moisturizer. Invest in good skin rejuvenating creams, cell repairing night creams, and water-based moisturizers.
Make sure you use sunscreen lotion regularly to protect your skin from tanning. Your lips also need intensive care as the skin of your lips is even more sensitive and delicate.
Once your skin is well hydrated, you are ready to create a healthy base for your foundation and concealer. While mattifying, oil-blocking primers are the best option to get a flawless makeup base.
2. choose the right foundation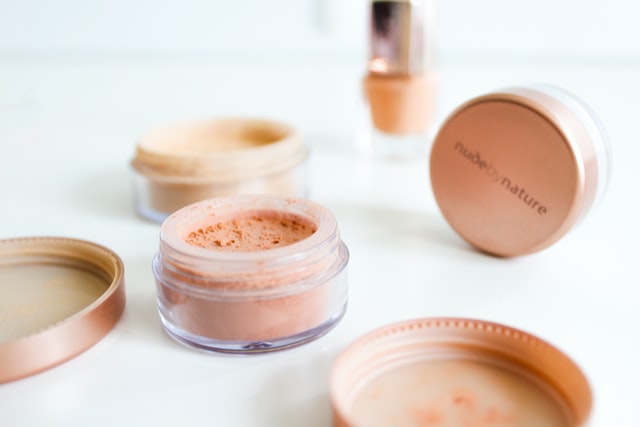 When it comes to choosing a foundation matching with your skin tone, there are a large number of shades available across different brands, but finding which one matches to the closest can be a challenging task.
To determine your exact shade, try applying along the lower jawline of your face down to the neck to see which one vanishes seamlessly into your skin.
Foundations are of different types that comes in  liquid, powder, and cream form.
Cream foundation has an advantage over liquid and powder foundations, as they are long-lasting. The cream foundation also helps the makeup blend seamlessly and make it blend with the first layer of primer on your skin.
How to apply it right?
The primary rule of applying the foundation is to – blend. If you do not blend your makeup seamlessly, the effort to put on makeup will simply go futile. All you are left with are harsh lines.
Blending your makeup takes practice and once you've got a hang of the techniques, the process becomes easier. If you are looking to achieve a flawless makeup look, it is important to blend visible foundation streaks or blush lines. Use circular motions to blend the foundation well into your skin. This helps to ensure that an even canvas is formed.
Tips:
Use the right makeup brush with its corresponding products to get the desired look.
Always apply foundation using downward strokes. Most of us have a thin layer of hair on our face, and applying foundation in an upward stroke will not bring the evenness.
Those with oily skin, to apply a cream foundation, use a damp sponge to ensure blended coverage without making your face shine.
For dry or combination skin types, use your foundation brush and blend the foundation with your skin tone, concentrating on the center of your face, where your skin has the most discoloration.
3. Get smart with your concealer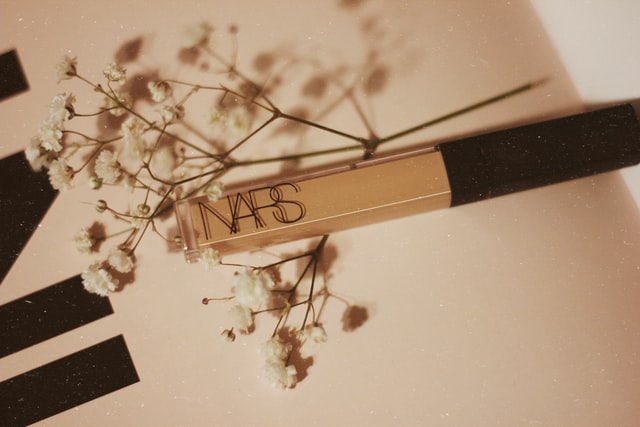 When it comes to applying flawless makeup, concealers  are seriously worth investing money on. Concealers are used to hide blemishes, and uneven complexion. The right concealers can help you cover up almost everything from dark circles to fine lines effortlessly.
How to apply it right?
If you want to conceal your dark circles and brighten your under-eye area, apply it in a triangular shape to get the maximum coverage. Draw the base of the triangle under your lash line and end it to almost where your nose ends. This helps in concealing any redness, shadows and puffiness under your eyes and brightens it. It not only does a better job of concealing your problem areas because it is easy to blend, but it also helps in contouring the sides of your nose.
You must have heard about the color correcting palette. These concealers of various shades are used to even out flaws on your face.
 For example, peach for bruises or blue-toned under-eye circles, a green concealer is used for nullifying any redness, lavender for yellowish toned skin, etc.
Tips:
Usually prefer to use peachy or more pale shades of concealer.
For olive to deep skin tones, try using a golden or orange shade to counteract any purple or blue zones.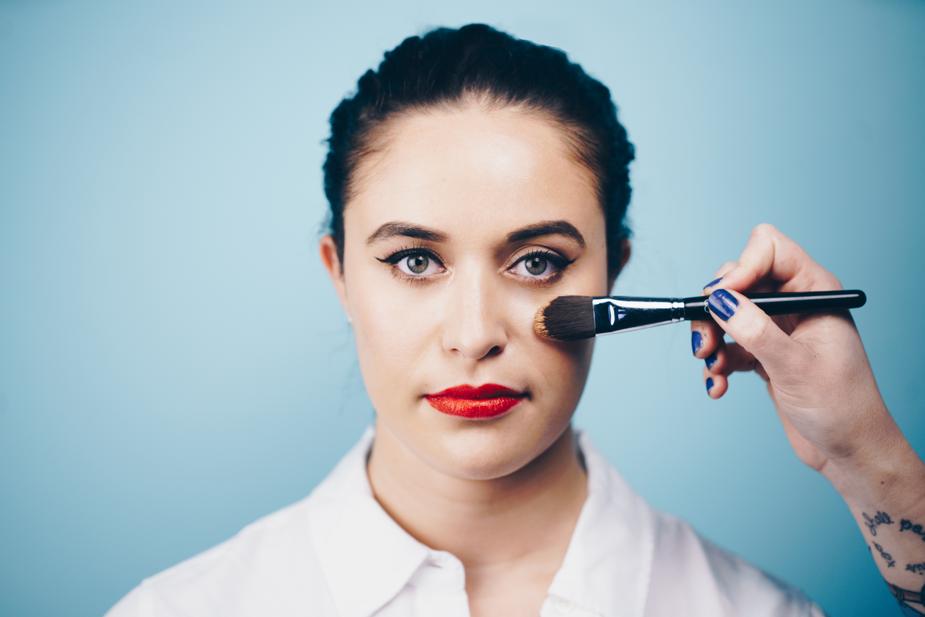 Contouring is the art of highlighting and shading. Contouring can make anything that is lighter than the skin tone will make an area look more prominent, anything darker will make that area lessen.
How to apply it right?
After you've applied the foundation and concealer, mark the areas you want to contour—the hollows under your cheekbones, your temples, along your hairline, the crease of your eyes, the sides and the tip of your nose, and your jawline.
Look for something creamy or liquid bronzer so that it becomes part of the skin and gives a subtly sculpted effect.
To find out the exact area on your face you should be dusting on your bronzer or contour powder, roll a pencil, or a makeup brush handle right below your cheekbone to find the right angle for your face. Once you've found the correct placement, dust some bronzer right below it with a contouring brush, then blend the color out to get a tinge of it.
Tips:
Press a tissue paper lightly over the blush after application and finish off with your makeup sponge or blending tools for that perfect flush of color on your cheeks.
If you have large pores or pimples, avoid shimmery blushes altogether as it is tricky to pull off perfectly.
Apply a bronzer a shade or two darker than your skin tone on your temples, the hollow of your cheeks, and your chin if you have a round face and you want it to look oval.
If you have a flat or wide nose, shade alongside your bridge starting from your inner brows. Then highlight right on the center of your nose to make it look more elevated.
If you have a broad forehead, shade around the outer edge of your forehead along your hairline to minimize the area with bronzer.
If you want to make your contouring stand out, use a sparkly highlighter, which will reflect the most light, and a matt finish bronzer, which will absorb light. It will create a stark contrast.
5. Use the right makeup brushes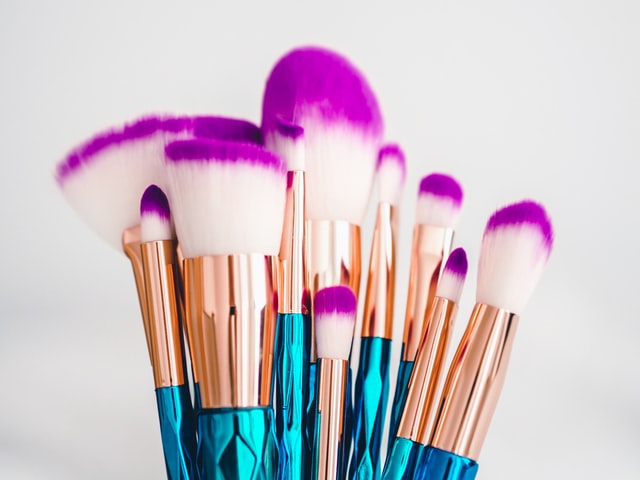 Many times, makeup users do not use the right tools to blend their makeup. Fingers will sometimes help in blending it faster, but a brush will cover the surface more evenly giving you a flawless base for makeup.
Tips:
Brushes such as duo-fiber brushes are great for powder or cream-based blushes and help you to blend any harsh blush edges.
Opt for eye, cheek, and powder brushes on the regular to apply liquid foundation and concealer.
If you're looking for a brush to spot-conceal, go with the one which features tiny, pointed bristles for maximum precision.
I believe, these tips helped you obtain flawless skin by taking good care of your skin and by applying the foundation, concealer, and contouring your face correctly. Also, learn how to give your eyes a dramatic look and how to accentuate your lips to complete your makeup and look gorgeous.
Krishna is a Management graduate in Human Resource. She is an avid reader, knowledge seeker, and an adoring mother of two lovely kids.