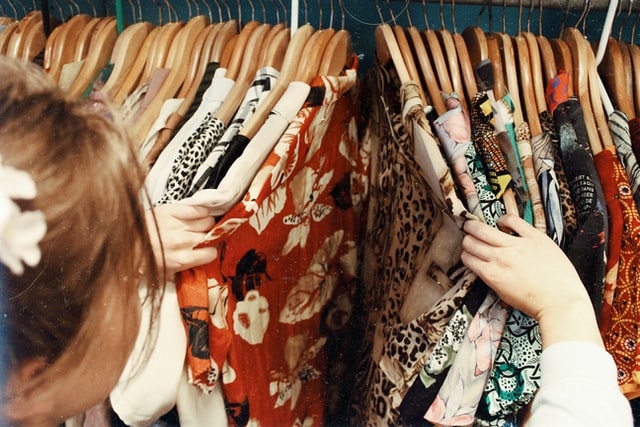 Dressing up for the office? For a get-together party, or some formal occasion? Well, whatever the occasion demands, hot and sexy or elegant look for the party or descent and dignified look for the office, one thing is for sure, you don't want to end up looking plump or heavier than what you are. While choosing an attire or an accessory, you may end up making some common fashion mistakes.
Everyone desires to look perfect from top to toe. Dressing appropriately in a well-fit dress can make your day and boost your confidence. No matter your body type, dressing well is about wearing clothes that are flattering and make you look and feel great.
fashion mistakes you might do while choosing an attire
You don't want to unwittingly dress up looking 10 pounds heavier than you are. Right?
Whether or not you're at your healthy weight, you most likely don't want to look like you're carrying more weight. And when you look heavier, you feel it too.
Do you feel that some of your clothes are making you feel heavier than you are? Do you have a fix for this?
Well, it's time to make some intelligent clothing choices, and avoid some fashion mistakes so that you can flaunt the best of you. You'll instantly see the change and feel better!
1. You probably don't know how to choose your size
You might be taking wrong buying decisions concerning buying a well-fitting dress for yourself. Especially in the case of women, it's psychological that, they think buying a smaller size can make them look slim. Squeezing into a smaller size will never flatter your body. Rather, it will make your love handles even more visible.
Tips:
Minimize bumps and bulges by buying clothes that fall perfectly. If your heart got stuck on a gorgeous piece and you are in between the sizes then go for the looser one and get it customized according to your size.
Invest in a high-waisted, body shaper to take care of three popular problem areas: your waist, hips, and thighs. The right piece of shapewear works as a means to help distribute bulges while smoothing you out and make you look slimmer.
Choose a seamless pair of briefs, boy shorts, or full-body pieces that have reinforced panels to pull in your stomach, slim your thighs, and define your waist when wearing bodycon dresses, skin fit skirts or evening gowns.
2. You are not paying attention to the neckline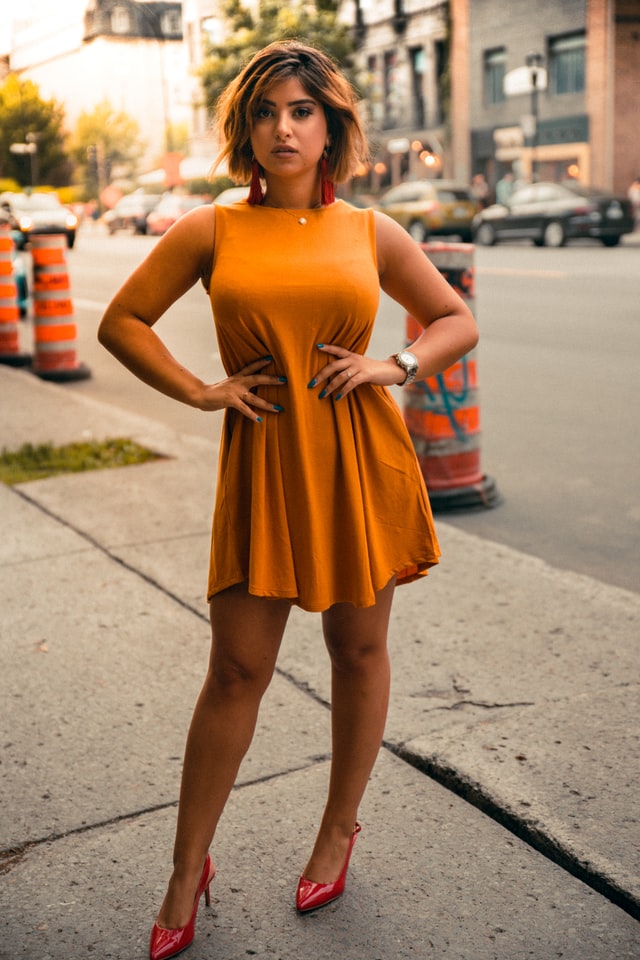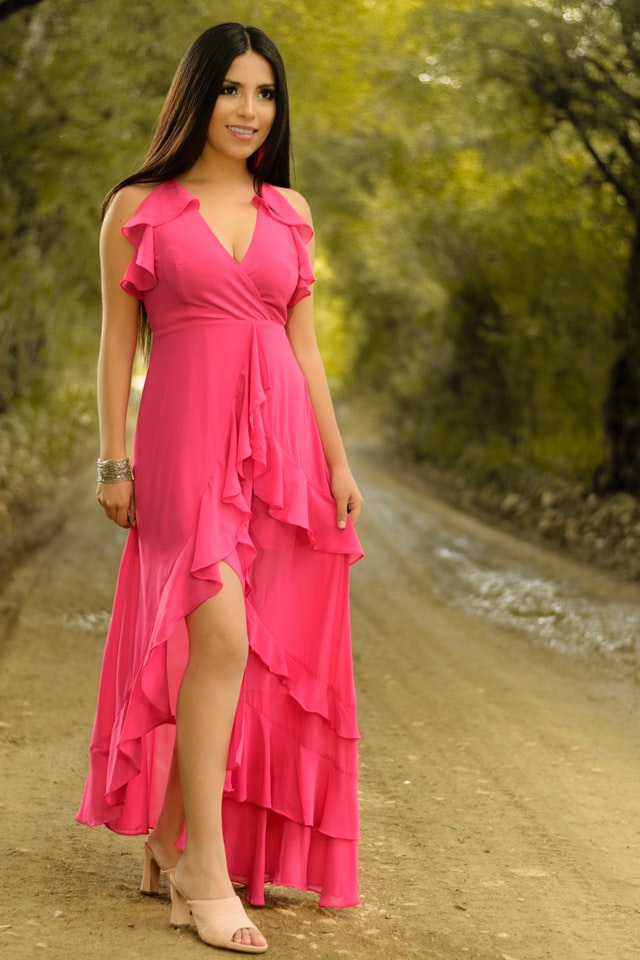 Love your body and want to show it off? Great! Do it in ways that are truly sexy, low-cut tops— is a good option. It goes well with tight jeans and with a curve-hugging pencil skirt.
Women often make mistakes while choosing a dress, as they don't pay attention to the neckline. Depending upon your body type, the shape of the neckline can make you look slimmer or stout.
If you are a woman with heavy bustline or have broad shoulders, then round-neckline & boat shaped-neckline is an absolute no for you. Its best avoided as you will end up looking even broader.
Tips:
Show it off a bit with a V-neckline. The V-neckline creates a high focal point up and away from your midsection and gives the illusion of a longer, slimmer upper body.
The gap between your chin and chest is highlighted which diverts the attention from midsection to the upper section of your body. This will make you look proportionate and balanced. V-necklines visually balance broad hips and thighs.
3. You do not compliment your attire with accessories
Accessorizing your outfit gives a finishing touch to it. Complimenting your attire with Jewelleries, shoes, and belts can add the oomph factor to your look.
Tips:
Wrap up in an embellished belt. Besides being a great fashion accessory, a belt helps cinch the waist and add a sexy hourglass shape to your body.
Flaunt pointy-toed shoes with no ankle straps. It will elongate the line of your leg and make you look taller and slimmer.
Grace up with long necklaces which add length to a short neck and bring attention away from the hips and mid-section of your body. Danglers and drop earrings will add to your outfit a vertical effect.
Well-matched stoles and scarfs go well with some dresses. It can camouflage the bumps and bulges giving your body an illusion of having a narrow structure.
Adorn yourself with stacks of bangles, cuffs, and rings to draw the attention to wrists instead of upper arms.
4. You are not choosing the Right Fabrics.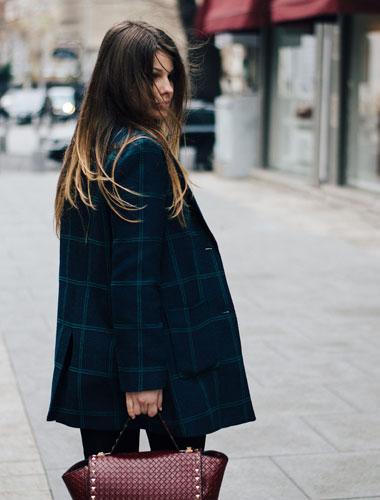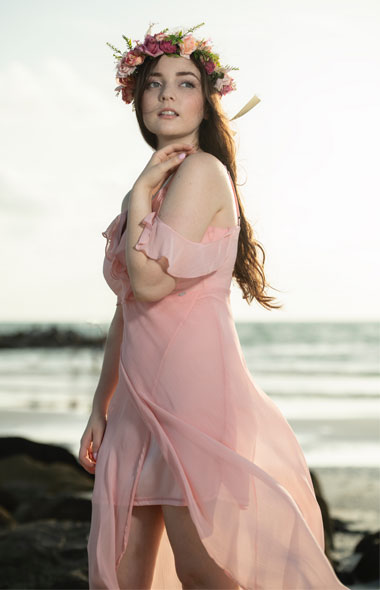 It is very crucial to take into consideration the right fabric while choosing a dress for yourself. Certain fabrics can make you look slim if you are on the plump side. Soft and delicate fabrics can give you an elongated effect making you look tall and slim.
Tips:
Falling fabrics like chiffon, georgette rayon, viscose can be a good option for midis, maxi dress, and evening gowns.
"Flat" materials don't add volume. Pick cotton, denim, silk, or wool wrap or shawl.
Some fabrics help slim down and shape to your body. Try jersey, cashmere, fine cotton, and any fabrics blended with spandex.
Avoid wearing bulky fabric sparingly, such as corduroy, crushed velvet, metallic, leather, suede, brocade, boucle, satin, fringe, and flannel.
5. You are not choosing the right flare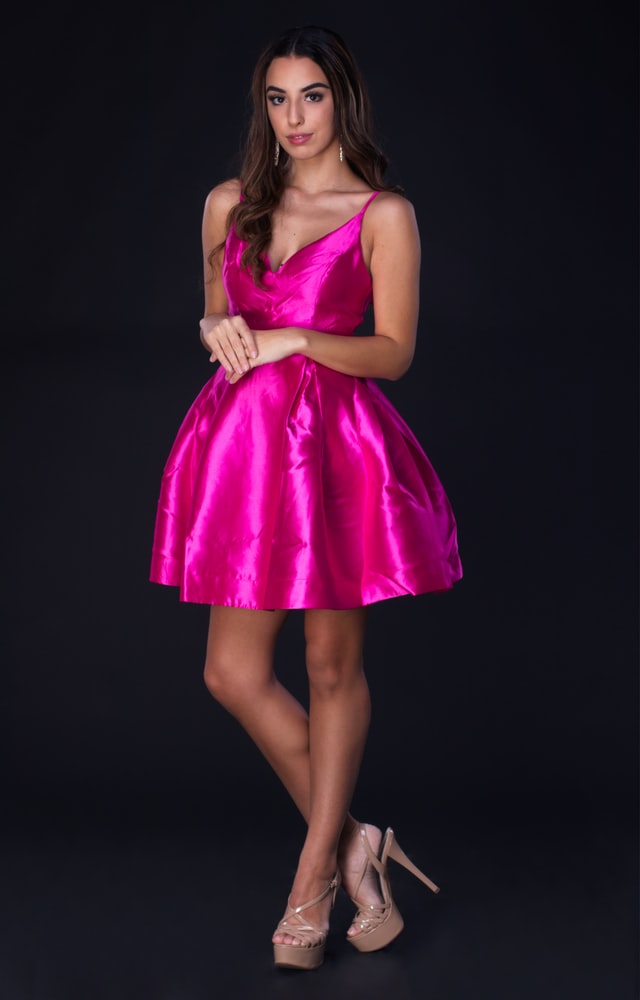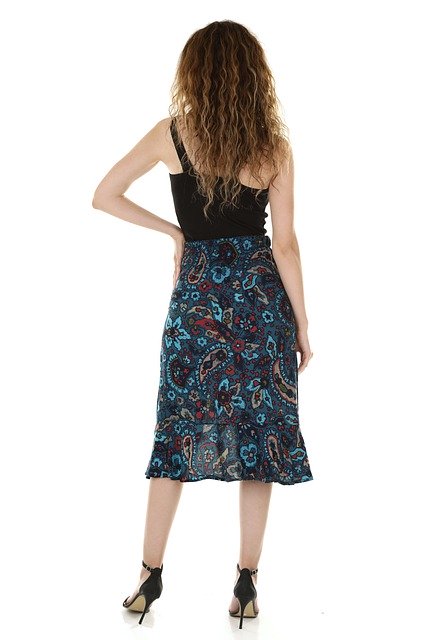 Too short and too much flare can make you look wide. A-line dresses or skirts add the perfect amount of volume to your lower body while also accentuating your waist.
Tips:
To divert attention away from pear-shaped bottoms, wear A-line skirts and dresses that come narrow at the waist and are generously cut below.
Make sure to pair A-line skirts with a more fitted top to maintain balanced proportions.
6. No idea -High Rise, Mid Rise, Low Rise?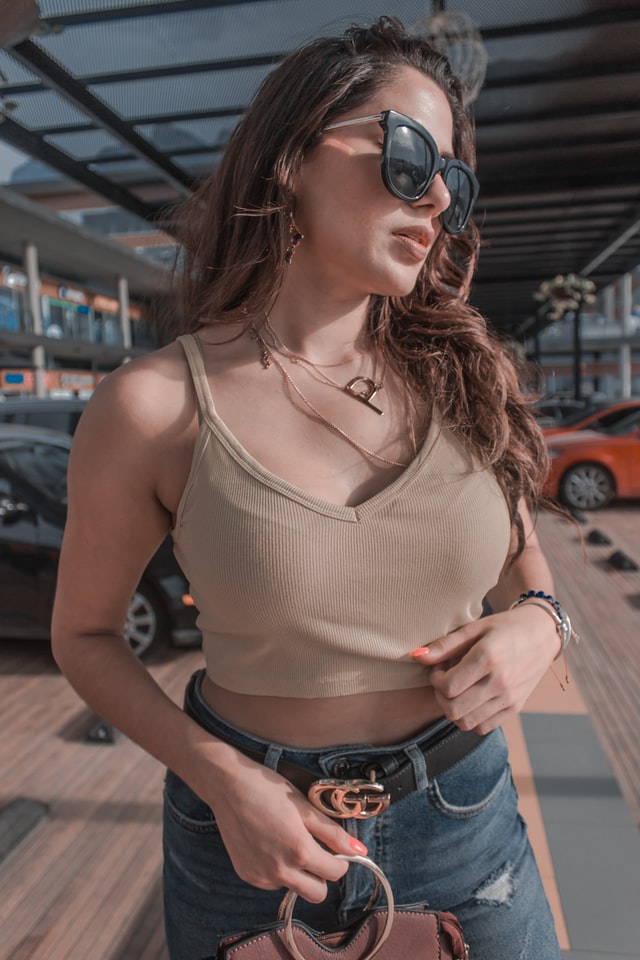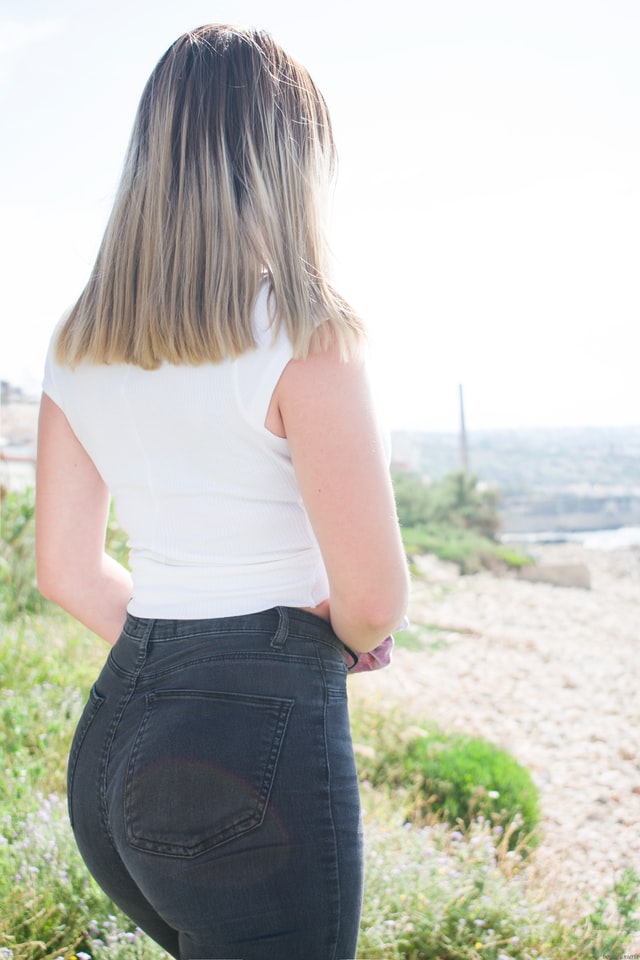 You are probably not experimenting with the waistline of your outfit whether it should be high-rise, mid-rise, or low rise. Choosing styles with a defined waist will help you to look taller, so too will opting for pants, jeans, and skirts that have a high waist.
If you choose bottoms with low waist, they are likely to make you, and your legs, look shorter than they are. A low-rise waisted jeans or pants go well with tall and slim women. But if you want to hide your bulges, then high-waisted, slim-fitting jeans preferably dark colored ones will help you a lot.
Tips:
Outfits with high or mid-rise waist will make your legs appear longer, especially when paired with a cropped top or tucked in blouse.
High-waisted pencil skirts cinched waist and clean look. Skirts that are a solid dark color or dark with vertical pinstripes are the most slimming.
While choosing jeans, mid-rise waisted which ends a few inches below your belly button should be the ideal ones. It will help you tuck in well by distributing the bulge evenly.
7. You are not choosing your Stripes and Prints wisely
Choose Your Stripes And Prints Wisely
Finding an attractive vertically-striped dress or shirt can be a task on itself. Vertical stripes can lengthen your appearance and draw attention away from problem areas. Use this illusionary trick to your advantage by dressing up with tops or bottoms with vertical lines.
Prints do not give you a slimming effect as solid colors, but you can make them work for you as it helps in camouflaging the odd areas.
Tips:
Striped pants and pencil skirts with vertical stripes elongate your figure.
To accentuate your waist, check out dresses with diagonal stripes, which will give you the length of a vertical stripe plus an added cinching effect.
If you're heavier on the bottom, try pairing a printed A-line dress with a pair of black tights.
Embrace subtlety and pick the tops that have a single vertical line down the front, which slims the torso and directs attention to the face.
Try out pants with thin black stripes on a white background or vice-versa for the ultimate effect.
Conclusion: If you avoid these fashion mistakes, I 'm sure it will help you look slimmer. Hope you found this article helpful to get your best look. Enhance your appeal with these eye and lip makeup tips.
Krishna is a Management graduate in Human Resource. She is an avid reader, knowledge seeker, and an adoring mother of two lovely kids.