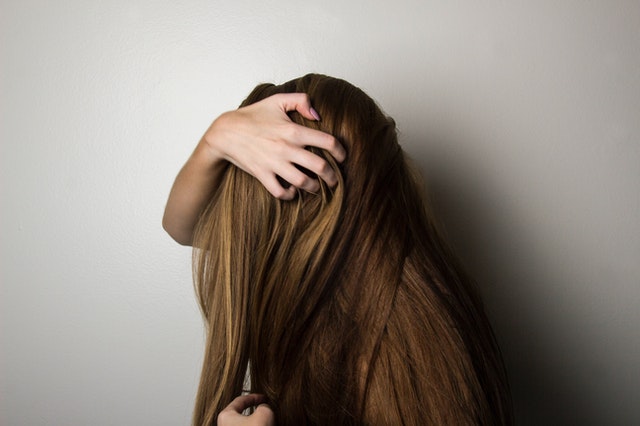 Worried due to hair fall and don't know how to stop losing it? Irrespective of your age and gender, it is a stage of panic when you start experiencing excess hair fall. And the most concerning is, most of us do not know how to stop it. Home remedies to control hair fall are most effective way, if you are facing hair loss.
Hair fall can be due to many reasons and finding the cause may be challenging. It can be due to hormonal changes, your medical conditions, or a normal part of aging. Heredity is also one of the reasons for it.
While hair loss is a common problem in men, women too experience thinning of hair at some point in their lives. While some hair loss is common and occurs as a part of a natural growth cycle, it is a cause of concern when you start noticing it to be more than normal.
Gradual thinning on top of the head is the most common type of hair loss, which may affect you as you age.
In men, hair often begins to reduce and move back from the hairline on the forehead.
Women typically have a widening of the part in their hair. A common hair loss pattern in older women is a receding hairline.
If you are a woman, then some of these problems may trigger hair loss in you:
Some internal reasons for hair loss are:
A thyroid problem
Hormonal changes
Recent pregnancy
Surgery
Medication
Nutritional deficiency
Inflammation in your body
Source: Harvard Health Publishing
Some external, possible reasons responsible for losing hair are:
Probably you are tying your hair too tight
You wear hairstyles that are putting stress on the roots of your hair strands.
You are getting your hair chemically treated, for hair straightening.
You color your hair often. It is causing irreparable damage to the hair cuticle and damage to the root.
You blow-dry your hair often.
You are using heat equipment like hair curlers or straighteners more often.
You have dandruff.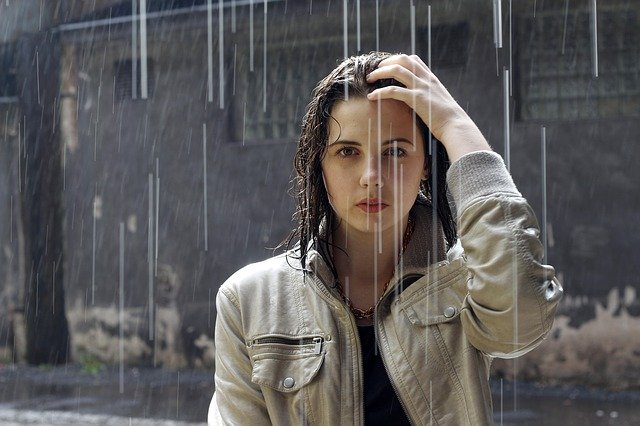 How monsoon impacts your hair
It's worth mentioning, your lifestyle, gender, age, hormones, the emotional state of being, and the climatic condition where you live can play a major role in the cause.
Talking about climate, you must have often noticed, you are losing more hair during the monsoon. As much as the rains are wonderful, it is a menace for the hair.
While losing 60-100 strands of hair is normal, if you are losing more than that, then you need to be concerned about it. Experts believe that you are likely to experience 150 percent more hair fall during the monsoon season.
Causes of hair fall during monsoon
The hot and humid weather in the monsoon season is the main reason behind hair loss. Due to increased moisture in the air, your scalp becomes a breeding ground for various bacteria and fungus.
The humidity and the dirty rainwater can cause your hair to become rough and greasy. This in turn causes fungal infections, weakening roots, and damage to the hair and scalp. Eventually, it will lead to hair loss and dandruff.
Frequently washing your hair, with shampoos that contain too many chemicals, will also add to the hair fall problem.
If you use hair color or other chemical hair products, then your hair is likely to turn oily and greasy, causing hair to fall.
Using gels during the monsoon season will cause dandruff to your hair, which also leads to hair fall.
Well, hair fall during the monsoon is a temporary phase and you need not get tensed thinking about it because stress is also considered a reason for excessive hair fall.
In most cases, hair loss can be restored by following remedies and proper treatment.
Home remedies to control hair fall
Here are a few ways to mitigate hair loss during the monsoon season. These tips may help you avoid preventable types of hair loss: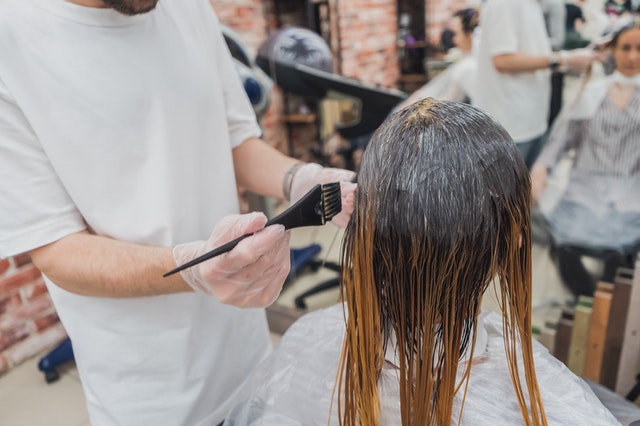 1. Be gentle with your hair
Avoid brushing or combing when your hair is wet. Even if you have to, use a wide-toothed comb. This will prevent pulling out your hair.
Sometimes your hair can also fall because of tying it too tightly. Use a soft band to tie and if you have long hair, keep it to loosely braided.
Harsh treatments like the use of hot rollers, curlers, and straighteners can cause your hair to fall.
Do not get your hair chemically treated for permanent straightening or perming. The chemicals used can cause irreversible damage to the hair and roots of the hair.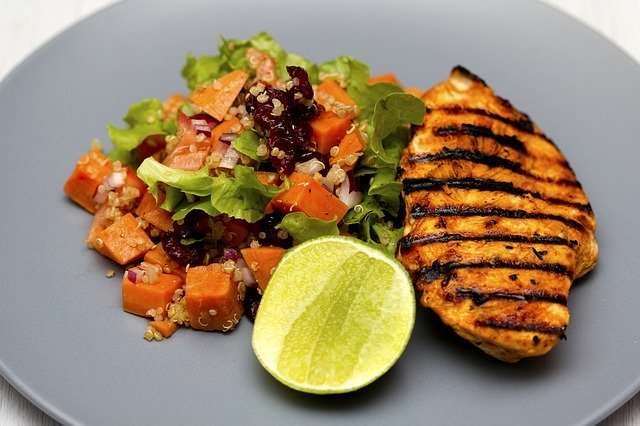 2. Eat a protein-rich diet
Even though it sounds repetitive, it's not said enough that a healthy diet does make a difference. Your hair and nails are made up of a protein called Keratin. Inadequate protein in your diet can be responsible for hair fall.
Enrich your diet with high protein foods like beans, lentils, eggs, milk, yogurt, etc. Apart from these, flax seeds, chia seeds, pumpkin seeds, almonds, and walnuts are also an excellent source of protein, minerals, omega 3, and essential fatty acids.
Replenishing your diet with the daily recommended quantity of protein will provide nourishment and strengthen your hair internally.
3. Preconditioning with oil massage
Hair oil plays a vital role in helping you control your hair fall. Besides gentle oil massage can be soothing to your scalp too.
Precondition your hair with coconut and hibiscus oil before shampooing your hair.
Almond or Tea Tree hair oil can also be a good option, as Almond hair oil is rich in vitamin E, which helps in strengthening your hair follicles.
Similarly, the anti-bacterial and anti-fungal properties of the Tea tree helps in keeping your hair clean and dry.
4. Protect your hair from ultraviolet rays of the sun and pollution
You can use a hair sunscreen spray to protect your hair from the harmful ultraviolet rays of the sun.
To protect your hair from pollution, covering your head with a scarf or a stole, before going out, would be a great idea.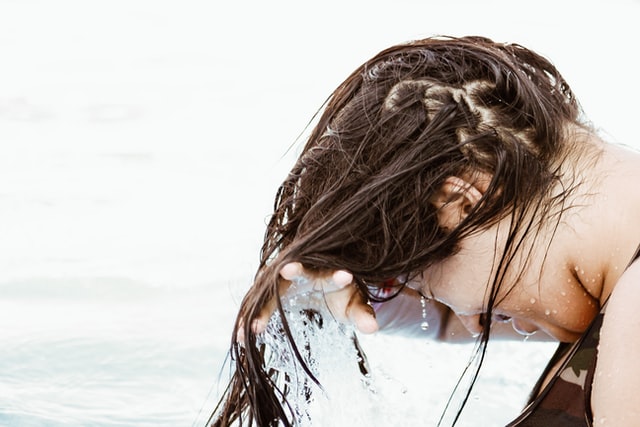 Since during the monsoon your hair tends to become greasy, make sure you wash your hair at frequent intervals. If you delay in doing so, you will end up suffering from oily scalp, excessive hair fall, and dandruff.
Not to mention, depending upon your hair type, choose your shampoo wisely. Make sure you use a hydrating, sulfate and paraben-free shampoo.
Sulfate is one of the prime culprits of hair loss and thinning hair, as it destroys the hair follicle and inhibits your hair growth.
Paraben too is a chemical linked to causing irritation and allergic reactions to some.
6. Post wash conditioning
After giving your hair a gentle wash with a mild shampoo, do not forget to apply a hair conditioner. This will keep your hair hydrated and frizz-free.
The monsoon is known for causing skin and hair infections. Avoid sharing your comb with anyone and using others as well. You can expose yourself to a host of undesirable scalp infections including hair lice. Carry your wide-toothed comb in your purse to keep handy.
Home Remedies to control hair fall
To combat hair fall, various home-made hair masks are very helpful. Among all, given below, I found an onion mask to be most effective in controlling my hair fall, especially in the monsoon. The result may vary from person to person. I recommend you to give a try, provided you are not allergic to onions.
Let's check how an onion juice mask helps in controlling hair fall.
8. Effectiveness of Onion Juice in preventing hair loss
Onion juice is a known remedy and is being used for decades to control hair loss.
Onion juice is not only one of the effective home remedies to control hair fall in some instances, but it also restores luster in your hair and promotes hair growth. It also helps in preventing premature graying of hair and treating dandruff.
Research shows that onions are high in dietary sulfur, a nutrient your bodies need.
Sulfur is found in amino acids, a component of protein. Proteins, especially keratin, known to be sulfur-rich, are required for making your hair strong.
Onion juice, when applied on a scalp, can provide extra sulfur to support your strong and thick hair, thus helps in preventing hair loss and promoting hair growth.
Applying onion juice to the hair and scalp increases blood supply to hair follicles, thus keeping the roots of your hair nourished.
Its anti-bacterial properties help in keeping your scalp free from infection and help in controlling dandruff too.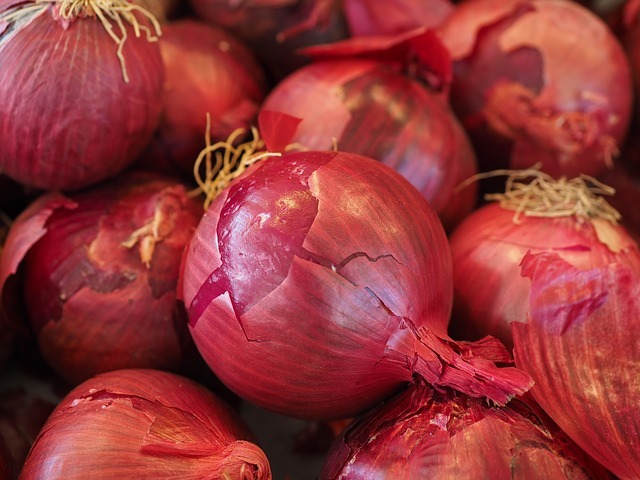 How to prepare Onion coconut oil mask
Take 2 tablespoons of warm coconut oil
Grate 1 medium onion and squeeze it to obtain onion juice.
Mix the onion juice with coconut oil and massage it on your scalp and hair.
Leave it for 1 hour and shampoo your hair.
Repeat the process at least twice a week for 2 months.
Please note, do not try onion juice on the scalp if you have a known allergy to onions.
Always mix onion juice with soothing agents like coconut oil or aloe vera as it can be irritable to your scalp.
To mask the pungent smell of onion juice you can always add a few drops of essential oil of Tea tree oil or lavender oil to it.
9. Benefits of Aloe vera to your hair
Aloe Vera is yet another natural herb enriched with several health benefits. When it comes to hair treatment, it's a perfect herb, with anti-bacterial properties, which will help you fight hair fall.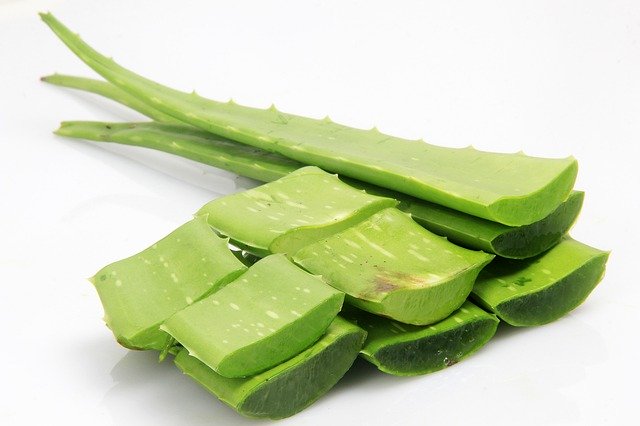 Take some fresh jelly from the Aloe Vera leaf.
Gently massage it on your scalp.
Leave it for an hour and rinse it with a mild shampoo.
Aloe Vera will provide relief from the itchy scalp, restores PH balance, and smooth out your frizzy hair, bringing luster to your dull hair.
10. Curry leaves and coconut oil tonic at a rescue
Curry leaves are rich in antioxidants which keeps your hair healthy and strong.
They are also rich in protein and beta carotene which helps in preventing hair loss and thinning.
Similarly, the goodness of coconut oil is incomparable. Coconut oil moisturizes your dry hair, adding luster and softness to your hair. It also prevents hair breakage and split ends promoting healthy hair growth.
When you apply the mixture of coconut oil infused with curry leaves on the scalp, it will strengthen the roots of your hair and help in curbing hair fall.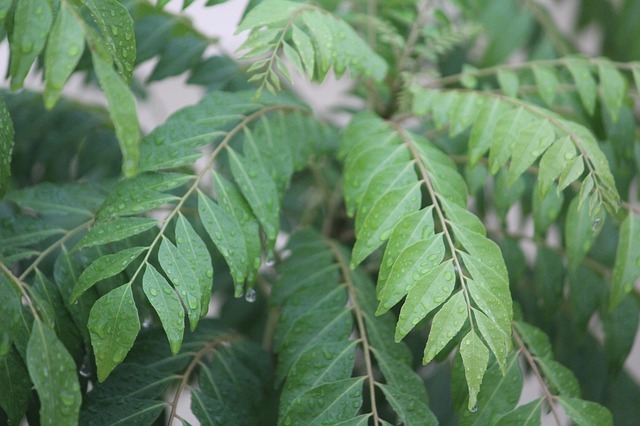 How to prepare curry leaves and coconut oil tonic
Heat 2 to 3 tablespoons of coconut oil in a pan.
Add a handful of curry leaves to it.
Heat it for some time to allow the goodness of the curry leaves to get infused in the oil.
Let the mixture cool down, and then strain it.
Apply the tonic gently on your scalp with your fingertips, focusing more on the roots and the tips of your hair.
Leave it for an hour before you shampoo your hair.
11. Lemon juice coconut oil mask
Lemons are rich in vitamin C which boosts hair growth. Lemon has anti-fungal properties that help in keeping dandruff and hair fall at bay.
Applying lemon to your scalp, unclog hair follicles, and keeps your scalp clean.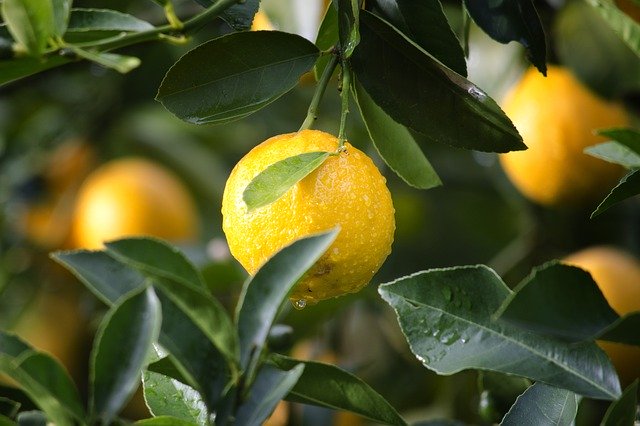 How to prepare lemon juice and coconut oil mask
2 tsp warm coconut oil
Mix it with the juice of two lemons and the juice of one orange
Massage into the scalp and hair.
Leave it for 20 minutes and rinse it with a mild shampoo.
In most cases, home remedies are helpful in curbing hair fall. However, if you are still facing any hair and scalp issues this monsoon, you can consider homeopathic treatment.
Homeopathic medicines can successfully treat dandruff, scalp acne, male and female pattern baldness, and many other scalp related problems.
Discuss with your dermatologist about your problem in detail to diagnose the cause, the treatment, and the medication you need to take to stop hair loss.
If this article helped you in solving your problem, then please share it among others so that they too can get respite from the problem of hair fall during the monsoon.
Krishna is a Management graduate in Human Resource. She is an avid reader, knowledge seeker, and an adoring mother of two lovely kids.